After a successful betting outcome at WWE Payback, we hope to continue that with the Smackdown post-Mania PPV, WWE Backlash. WWE Backlash 2017 is headlined by Randy Orton...

WWE Payback 2017 takes place this Sunday. It features Bayley, in her home town, facing off against Alexa Bliss for the WWE RAW Women's Championship. There's also a...

Like any other sport, with WWE you can bet on various futures. You can bet on who will win the Super Bowl before the season has begun. You...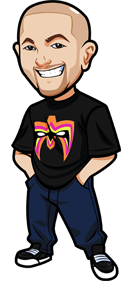 Welcome to
BetWWE.com
. My name is Graeme and I'm just a 36 year old guy who bets sports professionally, and have been providing betting tips for the WWE on various websites since Wrestlemania 26.
I first did it just for fun - but we soon realized that there's actual money to be made from it! As more sportsbooks jumped on the bandwagon, I started ramp up the seriousness of it which has led to this website.
This is a fan-made website, not affiliated with the WWE in any way.
You should probably also only bet on WWE for fun. It's a whole different ball game from other things you can bet on and requires a whole bunch of different analysis. Sometimes it truly is a coinflip.
If you need to contact me for anything, the best way is e-mail. My e-mail address is
Graeme@BetWWE.com
.
Here are some quick answers to common questions:
Yes. Yes you can. While the results are pre-determined that doesn't mean they are always the most obvious results. Trust me on that. There are always matches that could go either way, or matches where a DQ or countout finish happens etc. Think of it as similar to betting on soccer or hockey. While there are often big favourites the upsets happen to the point that it's quite normal.
If you're looking to bet on WWE there's actually a lot of options.
I've got this geo-targeted table which lists the best sportsbooks to bet WWE, where to bet on WWE and how to bet on WWE at each sportsbook.
These sportsbooks accept Americans.
Note many won't have odds up until 3-4 days before each PPV.
| Rank: | Sportsbook: | How: | Bonus: |
| --- | --- | --- | --- |
| 1 | 5Dimes | "Wrestling" category under "Other Sports". | Best odds, up to $520 free. |
| 2 | Bovada | Click "All Sports" in sidebar then "Wrestling". | $250 Free. |
| | | | |
We recommend
5Dimes
the most due to better odds, and they cover all WWE events. (Bovada usually only have Mania, Rumble although you can click and see)