The 6 Biggest Betting Upsets in Survivor Series History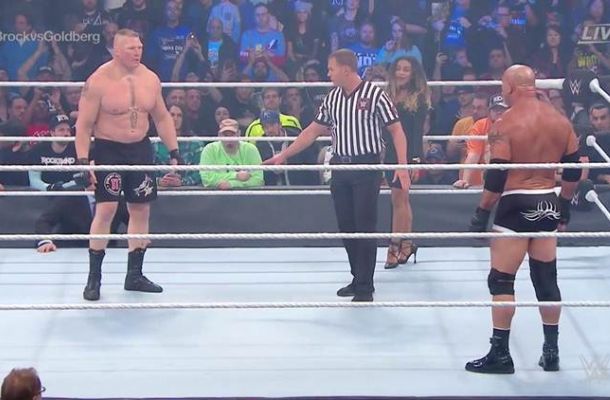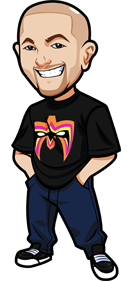 Written By Graeme on October 28, 2017
WWE Survivor Series takes place on November 19th, 2017 and I thought I would take a look back at previous WWE Survivor Series and see what the biggest betting upsets were.
This goes back to WWE Survivor Series 2013 which is the first Survivor Series where sportsbooks actually had odds for a Survivor Series. (Sky Bet had a couple of props in 2012 but they were extremely casual odds with crazy betting limitations).
However the title is a bit misleading as these aren't the biggest betting upsets – but the only betting upsets. Out of the 27 betting matches you could bet on in the last 4 years, only 6 matches saw the underdog win! And even then the odds were very low. So if you're looking to bet – this is one where you may want to consider the favourites.
(Odds listed are the average odds before any "smart" money came in. So these were the true odds listed by sportsbooks that you could bet before the odds became ridiculous. American odds, so if you bet $100 at +110 you'd PROFIT $110.)
#6: +110 Bray Wyatt beat Dean Ambrose (2014)

Dean Ambrose had became very popular over the Summer and was being put into a feud with Bray Wyatt, who had recently disbanded the Wyatt Family. Many, including the sportsbooks, thought that WWE would keep the Ambrose push strong.
They did that, however not by having Ambrose won. Ambrose lost after attacking Bray with a chair, and he proceeded to beat the absolute crap out of Wyatt and bury him underneath tables and chairs before climbing a ladder. That was WWE subtle booking at its finest(ahem), as the two headlined TLC in a TLC match the next month.
#5: +110 Team Smackdown beat Team RAW (2016)

There was two Team Smackdown vs Team RAW matches on Survivor Series 2016. This is the one featuring the Smackdown team of AJ Styles, Bray Wyatt, Dean Ambrose, Randy Orton and Shane McMahon.
Interestingly enough in the other one(featuring tag teams), Team Smackdown were an underdog there as well at +180. There was no way WWE would put RAW over in both matches, so if you bet Team Smackdown in both you were pretty much guaranteed a profit.
#4: +150 Miz & Mizdow (2014)

Survivor Series 2014 saw a Fatal 4 Way for the tag team championships featuring Los Matadores, Goldust and Stardust, The Usos and The Miz/Mizdow. The actual odds for this one were:
Goldust & Stardust (-110) vs. Miz & Mizdow (+150) vs. Usos (+180) vs. Los Matadores (+300)
Miz & Mizdow were getting over and WWE decided to pull the trigger on them. Their reign only lasted 5 weeks before they lost to the Usos.
#3: +215 The Miz beat Sami Zayn (2016)

I've said it here many, many times before but you can't go wrong betting The Miz in matches and I'd estimate 20% of the money I've made on betting WWE is thanks to The Miz.
If Sami had won the Intercontinental Title would have been transferred to RAW. With it being in Canada as well, many expected that to happen possibly due to a Dolph Ziggler interference. That did not happen as Maryse cheated by ringing the bell to make Sami think he won – then Miz managed to retain the title.
#2: +250 Brian Kendrick defeated Kalisto (2016)

In this WWE Cruiserweight Championship match, if Kalisto won the title would go to Smackdown. Both sportsbooks and bettors alike thought this would happen, with RAW getting the intercontinental title in the previously mentioned match.
Many felt that Smackdown was where the Cruiserweight Championship belonged with so many Cruiserweights already on there, but Baron Corbin put a stop to that by attacking first Kendrick then Kalisto. His motive? To stop more cruiserweights being on Smackdown. And maybe he placed 50 bucks on Kendrick as well!
#1: +280 Goldberg defeated Brock Lesnar (2016)

It was the result that shocked the world – and it was the biggest upset in Survivor Series betting history so far when Goldberg pinned Brock Lesnar in 1 minute and 26 seconds.
Goldberg opened up as a heavy underdog in that one and actually remained an underdog until approximately 5pm EST, just a couple of hours before Survivor Series would begin. The "smart" money started coming in on them and he actually entered the pay per view as a betting favourite.
If you bet $100 on Goldberg to win, you would have earned $280 in 1 minute 26 seconds which works out to a $13,440 hourly rate.
Not too shabby!
Where To Bet WWE:
These sportsbooks accept Americans.
Note many won't have odds up until 3-4 days before each PPV.
| Rank: | Sportsbook: | How: | Bonus: |
| --- | --- | --- | --- |
| 1 | 5Dimes | "Wrestling" category under "Other Sports". | Best odds, up to $520 free. |
| 2 | Bovada | Click "All Sports" in sidebar then "Wrestling". | $250 Free. |
| | | | |
We recommend
5Dimes
the most due to better odds, and they cover all WWE events. (Bovada usually only have Mania, Rumble although you can click and see)