If You Bet Every Underdog at Wrestlemania 34…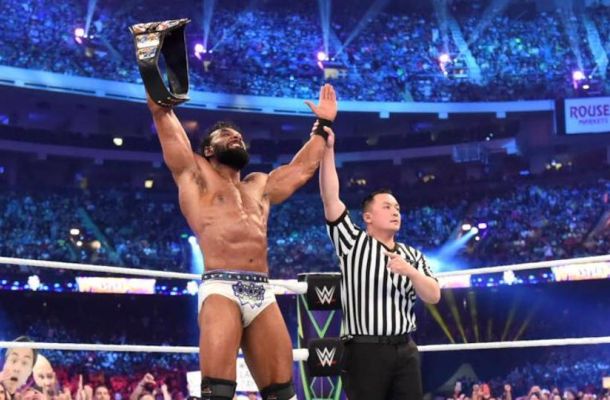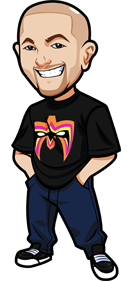 Written By Graeme on April 19, 2018
Big upsets are something that rarely happen in WWE Betting. The majority of the time, the biggest upsets are only slight underdogs priced at about +125 or +150.
However at WWE Wrestlemania 34, there were multiple big upsets.
This wasn't the type of upset we see often – where you wake up Sunday morning and a heavy underdog is now a heavy favourite meaning the "smart money" is in. No – these were huge upsets with the closing lines of Wrestlemania meaning if you had bet money on every underdog, you'd be a very rich person.
A lot of people scoff at betting on wrestling, thinking it's too "obvious". If anyone says that, then just show them this article to show people the underdog odds and who won.
2 weeks have passed since WWE Wrestlemania 34, and I thought we could do a look back at the betting odds of the weekend and the results, look at how much you'd make if you bet every underdog, and see what we can learn for the future.
I'll examine each bet in this article regardless of who won.
Matt Hardy (-185) Wins the Battle Royal: Hardy was the favourite to win this one however it really isn't worth betting on something like this. You never know when someone like Gronk will show up and change booking plans. Regardless of how WWE sell it in advance it's never a meaningful result and affects nothing going forward booking wise so it's anyones game.
Cedric Alexander (-420) defeats Mustafa Ali: Just your typical WWE result – a heavy favourite winning as expected.
Naomi (+1750) wins the Battle Royal: This was an upset result with many expecting it to be Bayley or Sasha Banks winning. As it is, their feud was what resulted in the ending. In hindsight I'm not sure I could 100% bet Naomi – however I see why you should fade Bayley or Sasha.
Both Bayley and Sasha have their feud going already so they didn't really need this win. Naomi is a minority and is on Smackdown so with the RAW winner of the Andre Battle Royal, it makes sense for a Smackdown winner of this one. Plus Naomi is generally protected in booking.
Seth Rollins (+210) wins the IC Title: He actually saw late betting action in the hour before Mania to get his odds to -180. In hindsight, this really does seem like an obvious bet. WWE don't really see anything in Finn and are always pushing Seth strongly. He's someone they always like to go over and considering the amount of TV times he gets it made sense in the end.
Charlotte (+335) defeats Asuka: Another one that in hindsight, I felt was obvious. Fans were blindsided by "Asuka vs Ronda streak vs streak" and didn't give anything else a second thought. WWE are always pushing Charlotte and keeping her strong. Plus a year long "streak vs streak" storyline just sounds dull when you really sit and think about it. This was one where I feel a random fantasy booking storyline was concocted and people clung onto it, not thinking about the repercussions.
From a storyline perspective they can have Asuka chasing Charlotte – the only person who beat her – so it makes even more sense.
Jinder (+3300) wins the US Title: In hindsight I'm kicking myself for not being all over this one as it makes perfect sense.
I was at Wrestlemania. All weekend long there were "Rusev Day" chants. People expected it to be another Daniel Bryan situation however it's really obvious what WWE were doing – they added in the fan favourite so that the heel, who they love and push like crazy, could beat him. It's typical old school booking. This is one that I'm really kicking myself for missing.
Kurt/Ronda (-900) win: yep no surprise there.
Bludgeon Brothers (-180) win: Not a surprise there and I tipped them to win. This is all about knowing what's in Vinces head. You don't think about the repercussions or anything like that – it's a team who are getting a mega push and Vince is just gonna continue to push them till they're over. Simple as that.
Bryan/Shane (+160) defeat Owens/Zayn: When I had did the tips for Mania they were the favourites and I didn't tips them. I'm surprised that on the Sunday they ended up becoming the underdogs. I can only assume people were betting Owens/Zayn based on the fact that they couldn't lose or they'd lose their jobs. Which if you're a wrestling fan should know stips like that never matter. An extremely obvious one and I hope you all jumped on it.
Nia Jax (-305) defeats Alexa Bliss: Yep – standard.
AJ Styles (+400) defeats Shinsuke Nakamura: This was one of those matches I could never truly figure out. In saying that it felt like a coin flip and I should have tipped some money on AJ Styles. But this is one where in the long run it's probably not an obvious one.
Brock Lesnar (+335) defeats Roman Reigns: Another one that you can't feel bad about. This was a big upset.
If You Bet $100…
if you bet $100 on every underdog at Wrestlemania, even the ones that lost, you would have made $5990.
Remember that the next time someone tells you betting on WWE is "too predictable".
Where To Bet WWE:
These sportsbooks accept Americans.
Note many won't have odds up until 3-4 days before each PPV.
| Rank: | Sportsbook: | How: | Bonus: |
| --- | --- | --- | --- |
| 1 | 5Dimes | "Wrestling" category under "Other Sports". | Best odds, up to $520 free. |
| 2 | Bovada | Click "All Sports" in sidebar then "Wrestling". | $250 Free. |
| | | | |
We recommend
5Dimes
the most due to better odds, and they cover all WWE events. (Bovada usually only have Mania, Rumble although you can click and see)