WWE Money In The Bank 2015 Prop Bets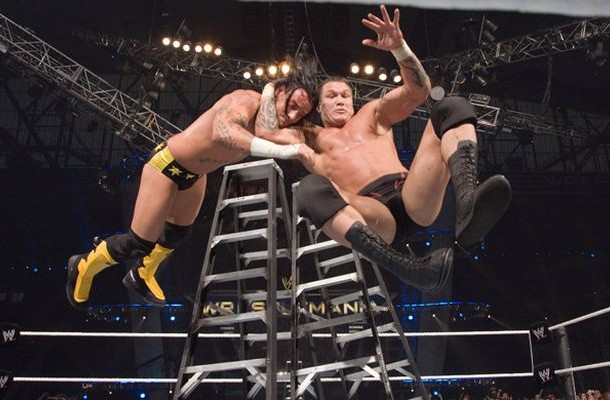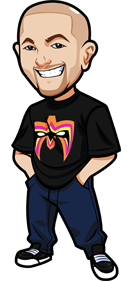 Written By Graeme on June 13, 2015
One really cool thing about the evolution of betting on wrestling, is that more and more online sportsbooks are offering actual prop bets on wrestling.
I remember a few years ago when 1 bookie was the only one that offered odds on wrestling – and they were only for Wrestlemania. Now we have tons of bookies offering wrestling betting, with actual prop bets available.
We're going to start a monthly feature here at BetWWE.com where we list the prop bets available, and our thoughts on it and if worth betting.
Let's get to the WWE Money in the Bank prop bets for MITB 2015:
MITB: Ladder Falls:
What: This bet is how many times will a superstar fall from the ladder during the actual Money in the Bank. The Over/Under is set at 18.5.
Where: This special bet is available at http://www.5Dimes.com. Currently, the odds on Over 18.5 are 3/4 and the Under 18.5 are 20/21.
Thoughts: This is a difficult one. There are no additional details on this. If a superstar climbs up a few rungs and is punched and stumbles off – does that count? With the superstars in this one – you can't expect big falls either. This seems like a money in the bank that won't be as bump crazy as normal. We'd go towards Under on this one.
MITB: Amount of RKOs
What: You can bet on the Over/Under on amount of RKOs performed in the Money in the Bank match. Note that it doesn't specify just Randy Orton.
Where: Available at http://www.5Dimes.com. Current betting odds have the Over 3.5 at 20/21 and the Under at 8/11.
Thoughts: Seems like a very easy bet on the Over 3.5. Whether Randy Orton wins or not – he's sure to be delivering a few RKOs out there. And if he isn't winning then it's even more likely that he will deliver multiple ones in a row. It's a nice easy pop spot – and we're confident he hits RKOs at the very least 4 times. We'll be betting that one for sure.
Referee Knockout
What: You can bet if a referee will be knocked out throughout the PPV. The only option is "Yes".
Where: This prop bet is available at http://www.5Dimes.com.
Thoughts: The only option is "Yes", and the odds are 2/1. This is actually not the worst bet in the world. WWE haven't had a lot of referee knockouts lately – but there are three potential matches where it could happen. Rollins vs Ambrose has to have a screwy finish and there's a possibility there. Cena vs Owens the rumour is it won't be a clean finish to either man so could happen there – and finally the tag match. If they're keeping PTP strong, a possibility for a referee KO there.
All Titles Retained
What: Bet on all 4 titles being retained. That's the tag team titles, divas title, intercontinental title and world heavyweight championship.
Where: Available at http://www.5Dimes.com. Only option is "Yes" at 6/4 odds.
Thoughts: While the tag team and intercontinental championships are safe – the other two are risky. There's a lot of rumours about the world heavyweight championship scene, and also the divas championship can change on a whim. In saying that we do think they will be retained but 6/4 odds is too tricky.
Brock to Appear
What: You can bet on Brock Lesnar showing up at the arena.
Where: Available at http://www.5Dimes.com.
Thoughts: The odds are horrible – only option is "Yes" at 7/4. With the dates they have for him there's no reason for them to waste it on MITB even though he is scheduled to come back the RAW after. We'd stay away from that one – although we do hope he does show up.
MITB Contract Cash-In
What: You can bet on the contract being cashed in – so whoever wins it, immediately cashes it in that night.
Where: At http://www.5Dimes.com.
Thoughts: The odds are appealing – "Yes" is the only option and it's 11/2 odds. But we can't see it. We've heard the rumours about Ambrose winning and Reigns cashing it in etc – but Money in the Bank is a great tool to use for storylines over the next few months. We think it'd be silly of them to do it at the PPV.
Well that's it – if you're wondering where to bet these props, at http://www.5Dimes.com you go under the Specials section and WWE-MITB is there.
Where To Bet WWE:
These sportsbooks accept Americans.
Note many won't have odds up until 3-4 days before each PPV.
| Rank: | Sportsbook: | How: | Bonus: |
| --- | --- | --- | --- |
| 1 | 5Dimes | "Wrestling" category under "Other Sports". | Best odds, up to $520 free. |
| 2 | Bovada | Click "All Sports" in sidebar then "Wrestling". | $250 Free. |
| | | | |
We recommend
5Dimes
the most due to better odds, and they cover all WWE events. (Bovada usually only have Mania, Rumble although you can click and see)