WWE Payback 2016 Betting Recap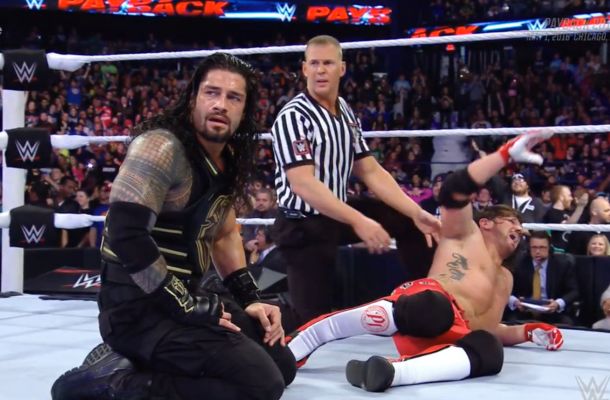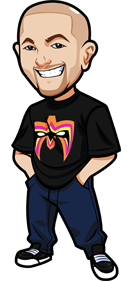 Written By Graeme on May 4, 2016
WWE Payback is now over and done with, and it was another profitable PPV for us thanks to Kevin Owens and Kalisto.
Here were the bets and the results:
– Cesaro Half Unit (Lost $25)
– Chris Jericho Half Unit (Lost $25)
– Kevin Owens (Won $55)
– Enzo/Cass – Match Canceled
– Kalisto Quarter Unit (+$20.63)
So it was a small profit of $25.63.
In hindsight, the Jericho half unit bet was too much. I should have just did a quarter unit on that one. Not sure what I was thinking with that one.
However looking back I am glad I only went with the half unit on Cesaro. I was ready to bet the full $50 on him but decided not to even though I had consulted with others who loved that bet. It thankfully worked out as Miz won with a roll up.
The Owens one was my only bet where I was extremely confident and that one came in huge which was nice.
There was also some interesting betting movement in the Dolph Ziggler vs Baron Corbin match.
Usually the odds of the wrestlers don't change drastically until the day of the show when the insider money is bet. You'll see some small line changes and actually whenever I post betting tips here I see a lot of line changes based on the betting tips I provide with you guys following them.
However on Friday night after I had posted the Payback 2016 Betting Tips, the odds of Dolph Ziggler vs Baron Corbin changed to the point that Ziggler went from a decent underdog to a favourite.
It was a very weird one and Sunday morning more money came in on Corbin to even it up. However at some point over that weekend, insider money was going on Ziggler.
I believe that's the first time I've ever seen a notable line change like that a couple of days prior to the PPV.
I was going to post about it on the Bet WWE Twitter however I decided not to. I just wasn't sure what was going on there and decided to just wait and see. It was quite an interesting one.
We'll be back with Extreme Rules Betting Tips in a couple of weeks.
Where To Bet WWE:
These sportsbooks accept Americans.
Note many won't have odds up until 3-4 days before each PPV.
| Rank: | Sportsbook: | How: | Bonus: |
| --- | --- | --- | --- |
| 1 | 5Dimes | "Wrestling" category under "Other Sports". | Best odds, up to $520 free. |
| 2 | Bovada | Click "All Sports" in sidebar then "Wrestling". | $250 Free. |
| | | | |
We recommend
5Dimes
the most due to better odds, and they cover all WWE events. (Bovada usually only have Mania, Rumble although you can click and see)