WWE Battleground 2015 Early Betting Odds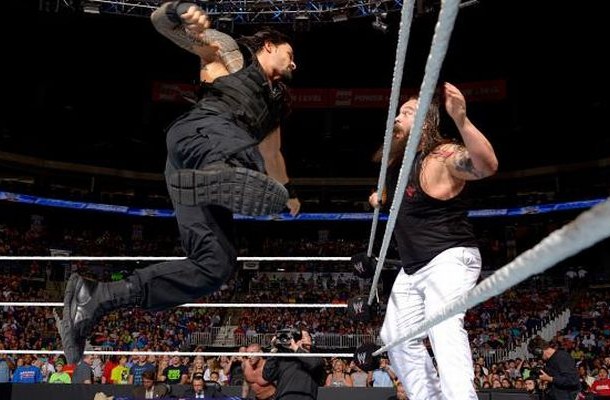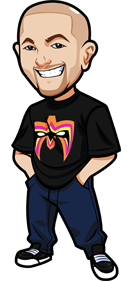 Written By Graeme on July 4, 2015
Hope everyone enjoyed WWE: Beast in the East. We were hoping to have some betting action on it, but unfortunately no sportsbooks ran any odds on it.
That's a pity as – SPOILER ALERT – we would have had a clean sweep on the card. Most of the matches were easy to predict of course, but the Divas match may have had Nikki Bella at decent odds of around -150 or -175. And we're fairly confident Chris Jericho would have went into his match with Neville as an underdog. We would have heavily tipped and bet on Jericho due to his history in Japan.
And we could have been offered a billion to one odds, yet still would not have bet Kofi Kingston to win.
Fun show overall, and Steen vs Balor was tremendous. Also tremendous? The commentary. I'd forgotten just how good a commentator Michael Cole could be. Without Vince screaming in his ear he's actually pretty damn solid. Hopefully WWE read the feedback from that event and pull back a bit on harassing Cole.
And really JBL and Lawler should take some notes from Joe Rogan in regard to colour commentating. He's able to entertain without making you groan and is one of the best colour commentators around.
Okay enough about all that – onto discussing WWE Battleground.
WWE Battleground Betting Odds:
We're still a few weeks away from WWE Battleground, but already we have the following betting odds from http://www.5Dimes.com:
Roman Reigns (-140) vs Bray Wyatt (+100)
Brock Lesnar (-195) vs Seth Rollins (+155)
Prime Time Players (-180) vs The New Day (+140)
John Cena (-150) vs Kevin Owens (+110)
Now there's still 2 WWE Monday Night RAWs and 2 WWE No-one Watches Anyway Smackdowns where more matches will be added, and more information will come out to help us from a betting perspective. However here's thoughts so far:
Reigns vs Wyatt: An interesting one. Can see the reasoning for Wyatt going over, however Meltzer in the Observer gave me the impression that the plan is Reigns to basically crush Wyatt over the next little while to keep him strong. I would be locking in my bet for Roman Reigns here at -140 as I think that's a great price.
Rollins vs Lesnar: This is a tricky one. The general assumption after Wrestlemania was that Brock would come back at Summerslam, headline with this main event and then Lesnar would win the title. However WWE brought Brock back early. This has slightly thrown a spanner into the works. Lesnar winning the title in a gimmick match at Summerslam – such as a cage match – seems more viable. So look for some sort of screwjob finish here. The question is whose favour it will be in.
Prime Time Players vs The New Day: This is a very interesting line. There's value, but we're not sure where yet. New Day aren't as hot without the tag titles so we could see WWE putting them back on them. But PTP are so good at the moment in regard to public perception of wrestling that them as the champions is never a bad thing.
John Cena vs Kevin Owens: Really – all common sense in the world has Owens going over here and winning the US Title, then continuing the open challenge. Of course this is wrestling and in wrestling common sense often checks itself at the door. We will be betting Owens most likely, and then praying that WWE do the smart thing for once.
That's all of the WWE Battleground Betting Odds so far. We'll have betting tips a little closer to the event, and hopefully some other fun articles over the next few days.
Where To Bet WWE:
These sportsbooks accept Americans.
Note many won't have odds up until 3-4 days before each PPV.
| Rank: | Sportsbook: | How: | Bonus: |
| --- | --- | --- | --- |
| 1 | 5Dimes | "Wrestling" category under "Other Sports". | Best odds, up to $520 free. |
| 2 | Bovada | Click "All Sports" in sidebar then "Wrestling". | $250 Free. |
| | | | |
We recommend
5Dimes
the most due to better odds, and they cover all WWE events. (Bovada usually only have Mania, Rumble although you can click and see)