WWE Money In The Bank 2015 Betting Odds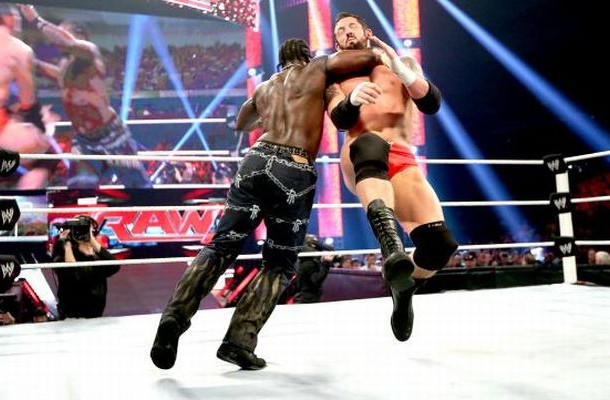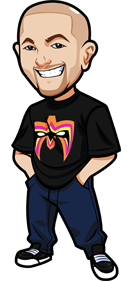 Written By Graeme on June 9, 2015
We have no more Monday Night RAWs left – just WWE Smackdown to take place, and then it's time for the next PPV on the WWE calender; WWE Money in the Bank.
If you're coming here looking for Money in the Bank 2015 Betting Tips then don't worry – they'll be here soon. Probably Friday or Saturday – well in advance of the event for sure.
However we're currently busy analyzing all of the booking going on, and looking at the betting markets to see where there is some value.
In the meantime, we thought we'd do an article listing the current betting odds, as well as some random thoughts based on those odds.
All of these odds are taken from http://www.5Dimes.com:
Divas Championship: Nikki Bella -277 vs Paige +175
The Divas Championship is on the line with no real strong booking going into the match. Nikki Bella is the favourite going into this. The expectation is that there will be no title change until the new season of Total Divas begins. But in a division where the Championship doesn't currently matter – there's also the possibility of a quick title change to spice it up. Plus hey – surely Charlotte Flair has to come up eventually – right? We'll be looking more in-depth at this one on the weekend.
John Cena -133 vs Kevin Owens +100
Cena goes into the match as a favourite – but not by commanding odds. Clearly the sportsbooks aren't sure what's going to happen in that match – and with those odds, either is appealing.
R-Truth +137 vs Wade Barrett -188
What an interesting match up this is. The biggest jobber in the WWE taking on R-Truth. This will be on the pre-show and R-Truth has to be appealing at those odds.
Tag Team Championships: The New Day -625 vs The Prime Time Players +300
The New Day are massive favourites going into that one. No surprise there – but we will have to look at the possibly future programs, and if there are any updates on the Usos. We'd love to bet PTP here based on the fact that they are getting good reactions and WWE may want to continue that with a DQ finish etc – but the odds are quite weak. Maybe if they move them into the +400 range.
Intercontinental Championship: Ryback -833 vs Big Show +400
Yeah those odds seem about right. Newly crowned champion – hard to see them doing anything other than having Ryback go over. Although it IS the Big Show. We'll be looking at the history of Big Show matches for this one to see if we can spot a trend such as countout or DQ victories in a situation like this.
Money in The Bank: Roman Reigns -357 vs Dolph Ziggler +500 vs Kofi Kingston +700 vs Randy Orton +700 vs Neville +1200 vs Sheamus +1300 vs Kane +1500
Roman Reigns continues to be the huge favourite. The rumour is he may cash it in that very evening. This is going to be interesting – and one where we'll wait to see the line versus the field.
There are also prop bets involving this. You can bet that the contract will be cashed in that night at +500, or go for the big one: Reigns cashes in on Dean Ambrose and wins the WWE Title – +750 odds for that.,
World Heavyweight Championship: Dean Ambrose +275 vs Seth Rollins -500
Interesting and contradictory odds there. With all the rumours of Reigns cashing in that night he is the favourite to the point they have a prop bet on it – but also have Rollins as a huge favourite.
It's going to be a very, very interesting night in the WWE and we'll be back with more betting tips soon. In the meantime, stay updated on the WWE Money in the Bank betting odds by visiting http://www.5Dimes.com.
Where To Bet WWE:
These sportsbooks accept Americans.
Note many won't have odds up until 3-4 days before each PPV.
| Rank: | Sportsbook: | How: | Bonus: |
| --- | --- | --- | --- |
| 1 | 5Dimes | "Wrestling" category under "Other Sports". | Best odds, up to $520 free. |
| 2 | Bovada | Click "All Sports" in sidebar then "Wrestling". | $250 Free. |
| | | | |
We recommend
5Dimes
the most due to better odds, and they cover all WWE events. (Bovada usually only have Mania, Rumble although you can click and see)