WWE Summerslam 2018 Betting Odds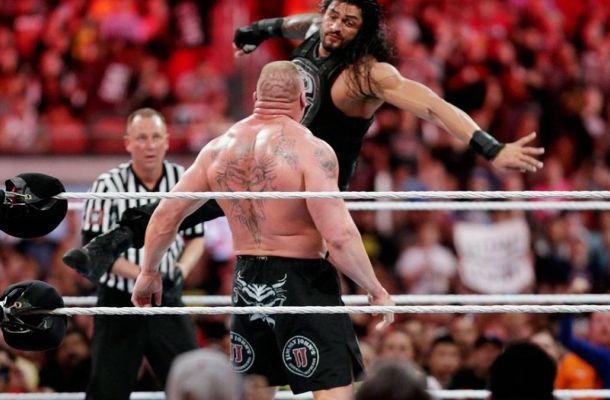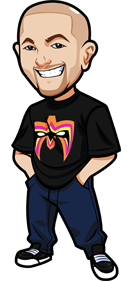 Written By Graeme on August 10, 2018
The WWE's biggest event of the summer is right around the corner as SummerSlam comes to us from Brooklyn on Sunday, August 19th.
They've done a nice job of building up this show.
The show will be headlined by Roman Reigns taking on Brock Lesnar which definitely seems like their final showdown (of course, we've said that before).
We also have the much anticipated Ronda Rousey and Alexa Bliss battle, a match that could steal the show in Samoa Joe vs. AJ Styles and the best built feud in maybe the past twenty years of WWE in Daniel Bryan vs. The Miz.
This should be a good one.
The complete betting odds are below:
Roman Reigns (-300) vs. Brock Lesnar (+220)
Ronda Rousey (-420) vs. Alexa Bliss (+300)
AJ Styles (-160) vs. Samoa Joe (+120)
The Bludgeon Brothers (-140) vs. The New Day (+100)
Braun Strowman (-300) vs. Kevin Owens (+220)
Seth Rollins (-285) vs. Dolph Ziggler (+205)
Becky Lynch (+110) vs. Charlotte Flair (+185) vs. Carmella (+245)
Drew Gulak (-145) vs. Cedric Alexander (+105)
Shinsuke Nakamura (-265) vs. Jeff Hardy (+185)
Finn Balor (-155) vs. Baron Corbin (+115)
The Miz -170 vs. Daniel Bryan +130
Where To Bet WWE Summerslam 2018
These sportsbooks accept Americans. Note many won't have odds up until 3-4 days before each PPV.
| Rank: | Sportsbook: | How: | Bonus: |
| --- | --- | --- | --- |
| 1 | 5Dimes | "Wrestling" category under "Other Sports". | Best odds, up to $520 free. |
| 2 | Bovada | Click "All Sports" in sidebar then "Wrestling". | $250 Free. |
| | | | |
We recommend 5Dimes the most due to better odds, and they cover all WWE events. (Bovada usually only have Mania, Rumble although you can click and see)
There are definitely some interesting lines here. Samoa Joe becomes a really interesting pick as a slight underdog. AJ Styles has had that title forever and he's running out of opponents. This would be a great place to do the switch, but you wonder if they plan to stretch things out like they did with Nakamura.
Speaking of Nakamura, I was surprised to see him as a favorite against Jeff Hardy. This feud has been more about Randy Orton than anything and it almost feels like Jeff Hardy should win to set up a match with Orton. Of course, it could just be Orton interfering and ruining this as well.
A lot of people are convinced that Kevin Owens will beat Braun Strowman somehow to win the Money in the Bank and cash-in that night. I don't really see that happening, but it's definitely food for thought and at +220 is a good value.
The most interesting betting line of the night is the three way Smackdown Women's Championship match between Becky Lynch, Charlotte Flair and Carmella. You can get positive odds on all three ladies with Becky Lynch being the slight favorite. Carmella has beaten (and ruined the mystique of) Asuka so it's not hard to see WWE being so committed to her that she wins here. Of course, Charlotte is always a threat as she's one of the best bets in all of WWE. There are hints of a Becky and Charlotte friendship break-up here which could lead to a Carmella win. Just a lot going on here.
The Miz enters the match-up with Daniel Bryan as a slight favorite. I could see a lot of action on Daniel Bryan there just out of love for Bryan, but The Miz is like Charlotte in that he is always a good bet.
A ton of matches on this one and a ton to think about. We'll have our complete tips up soon.
Where To Bet WWE:
These sportsbooks accept Americans.
Note many won't have odds up until 3-4 days before each PPV.
| Rank: | Sportsbook: | How: | Bonus: |
| --- | --- | --- | --- |
| 1 | 5Dimes | "Wrestling" category under "Other Sports". | Best odds, up to $520 free. |
| 2 | Bovada | Click "All Sports" in sidebar then "Wrestling". | $250 Free. |
| | | | |
We recommend
5Dimes
the most due to better odds, and they cover all WWE events. (Bovada usually only have Mania, Rumble although you can click and see)