Nakamura vs Cena, Lesnar vs Jones Betting Odds & Tips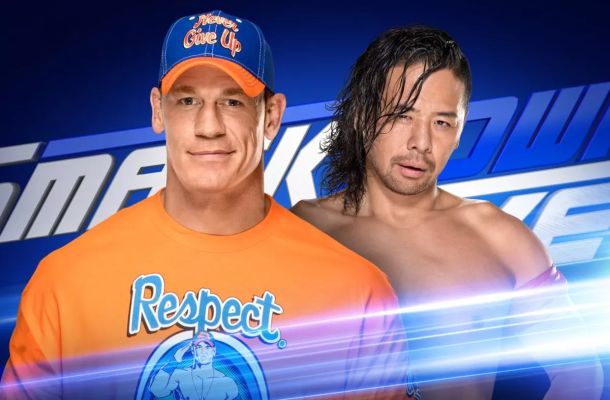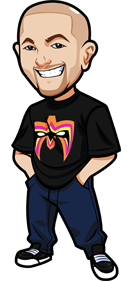 Written By Graeme on July 31, 2017
This week, Shinsuke Nakamura takes on John Cena on WWE Smackdown. The winner of this dream match will take on Jinder Mahal at Summerslam for the WWE Championship.
Also this week, Jon Jones called out Brock Lesnar after killing Daniel Cormer. This confirmed rumours leading up to the show that Jones vs Lesnar was planned. Some sportsbooks have already got odds up on that one.
So let's look at both these events, as well as a connected bet in relation to that Smackdown match.
Shinsuke Nakamura vs John Cena Betting Tips:
You can bet on this one at 5Dimes Sportsbook.
I don't want to hang my hat on it or anything – but with WWE touring India in September it seems really likely that Mahal is part of that tour as champion. WWE is all about business so you'd expect Mahal to win at Summerslam, retain the title and tour India as the champion.
The thing is – I can't seem to get any confirmation of when this WWE India Tour actually is. They've got tours in Australia and China in September but I can't see actual confirmation of that.
So there are three separate theories in regard to Summerslam:
1: Nakamura vs Mahal where Nakamura wins the title only for Corbin to cash in.
2: Mahal retains over whoever.
3: Cena wins to make history with his title reigns.
It's a tricky one however it just seems too soon for Nakamura. He also hasn't had any blow away matches really since being on the roster and to see him slingshotted from feuds with Ziggler and Corbin into the title picture seems off.
I also feel that with Jinder not really getting over that they know they need Cena in that spot to make the match get attention.
So I'm going to advise betting John Cena to win the match. He's currently -110 and Nakamura is -130.
Bet at 5Dimes Sportsbook.
They also have the following bet:
Jinder Mahal ends Summerslam as Champion at +225
Field is WWE Champion at end of Summerslam -305
Based on the rumours of the India tour I've got to suggest that we go with Mahal to end as champion for a full unit bet. It's possible they go with Cena but based on the India tour rumours I've got to recommend backing that one.
Bet that at 5Dimes Sportsbook
Lesnar vs Jones Betting Tips:
If you're American you can bet Brock Lesnar vs Jon Jones at Bovada. If you're Canadian you can bet at Bodog. Everyone else bet at William Hill.
Lesnar has opened at +265 with Jones at -350.
My advice is:
If you think Brock is going to win, bet on him now. If you think Jones is going to win, wait.
The casuals are going to be all over Brock at those odds and I'd expect that will bring him down in price. So the best value you can get on Brock will likely be that.
Me personally – I'm unsure who to bet. Jones hasn't faced anyone of Brocks size and wrestling pedigree however he is much, much more talented than Lesnar. If Brock gets him down then he is going to have a rough time.
I'll probably bet Brock at those odds.
If you're American you can bet Brock Lesnar vs Jon Jones at Bovada. If you're Canadian you can bet at Bodog. Everyone else bet at William Hill.
Where To Bet WWE:
These sportsbooks accept Americans.
Note many won't have odds up until 3-4 days before each PPV.
| Rank: | Sportsbook: | How: | Bonus: |
| --- | --- | --- | --- |
| 1 | 5Dimes | "Wrestling" category under "Other Sports". | Best odds, up to $520 free. |
| 2 | Bovada | Click "All Sports" in sidebar then "Wrestling". | $250 Free. |
| | | | |
We recommend
5Dimes
the most due to better odds, and they cover all WWE events. (Bovada usually only have Mania, Rumble although you can click and see)