WWE Backlash 2016 Betting Tips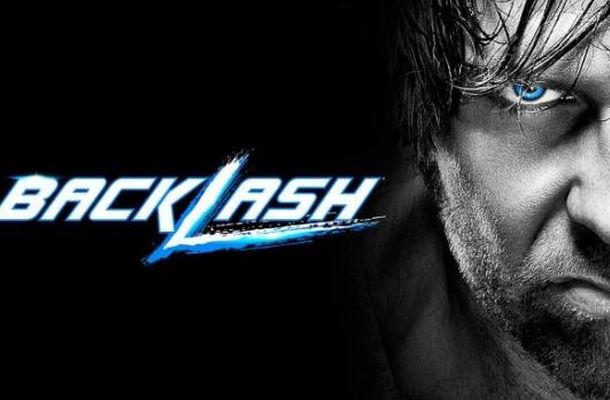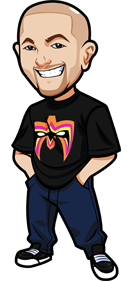 Written By Graeme on September 10, 2016
Just a few short weeks after WWE Summerslam 2016, the WWE has another PPV on the cards as WWE Backlash 2016 takes place this Sunday, September 11th.
Backlash is a Smackdown only card taking place in Richmond, Virginia. It's headlined by Dean Ambrose vs AJ Styles. In terms of quality of wrestling it doesn't look to be that hot a card although the six-pack elimination challenge for the WWE Smackdown Women's Championship should be fun.
The Miz and Dolph Ziggler are always good for a solid match as well although nothing too great. Orton vs Wyatt will be an interesting one.
I'm a bit late with the betting tips for this one unfortunately so a lot of the odds have changed with a fair bit of money coming in. Let's see what we have:
WWE Backlash 2016 Betting Odds:
AJ Styles (-1200) vs Dean Ambrose (+600)
Becky Lynch (-650) vs Nikki Bella (+500) vs Natalya (+3500) vs Alexa Bliss (+5000) vs Carmella (+6000) vs Naomi (+6500)
The Usos (-1200) vs The Hype Bros (+600)
Heath Slater/Rhyno (-650) vs The Usos (+450) vs The Hype Bros (+3000)
Randy Orton (-900) vs Bray Wyatt (+500)
Dolph Ziggler (-600) vs The Miz (+400)
All odds are taken from http://www.5Dimes.com.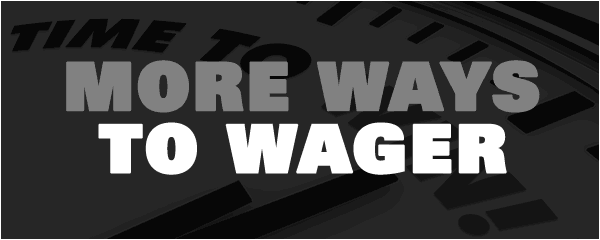 WWE Backlash 2016 Betting Tips & Analysis:
Some interesting odds. It's hard to figure out whether or not the smart money has came in. Due to missing out on some value earlier in the week some of these will be small bets. Let's look at each one:
AJ Styles vs Dean Ambrose: It seems very likely that AJ Styles is going to win the title. The money is flying in fast and furious on him. However in my opinion it's managed to get to the point where the value is actually on the end of Dean Ambrose. While I think it's unlikely he will retain it's still possible. The fast turnaround from Smackdown makes me wonder if they'd have Ambrose hold into it for a little bit longer. Due purely to the odds I'm wagering a quarter unit on Ambrose.
Womens Six Pack Match: Becky has chased the title for so long it seems obvious she'd be the winner here hence the odds. However the WWE love Nikki Bella and I'm fine with a small bet on her at those odds.
Tag Team Championship Tournament: This is a tricky one but I don't know if WWE are ready to pull the trigger on Slater/Rhyno. They probably should but the Usos as heels winning the titles makes it that much more appealing to me – the chase of the title and all that. Plus you have to wonder how serious the WWE are with Slater/Rhyno. The main thing to remember too is WWE rarely factor in crowd reactions unfortunately and I'm fine with a small bet on the Usos to win.
Randy Orton vs Bray Wyatt: Odds seem right for this one I see no value on Wyatt.
Dolph Ziggler vs The Miz: Would be a surprise to see Ziggler lose after losing at Summerslam, however The Miz plus the title is always good. He's one of those people that really need the title for his character and I'm fine with backing him here.
WWE Backlash 2016 Betting Picks:
All value bets here all small bets.
Dean Ambrose to win
Nikki Bella to win
Usos to win titles
The Miz to win
All are risky – your call if you want to take them or not.
You can bet the WWE at http://www.5Dimes.com.
Where To Bet WWE:
These sportsbooks accept Americans.
Note many won't have odds up until 3-4 days before each PPV.
| Rank: | Sportsbook: | How: | Bonus: |
| --- | --- | --- | --- |
| 1 | 5Dimes | "Wrestling" category under "Other Sports". | Best odds, up to $520 free. |
| 2 | Bovada | Click "All Sports" in sidebar then "Wrestling". | $250 Free. |
| | | | |
We recommend
5Dimes
the most due to better odds, and they cover all WWE events. (Bovada usually only have Mania, Rumble although you can click and see)