WWE Backlash 2017 Betting Tips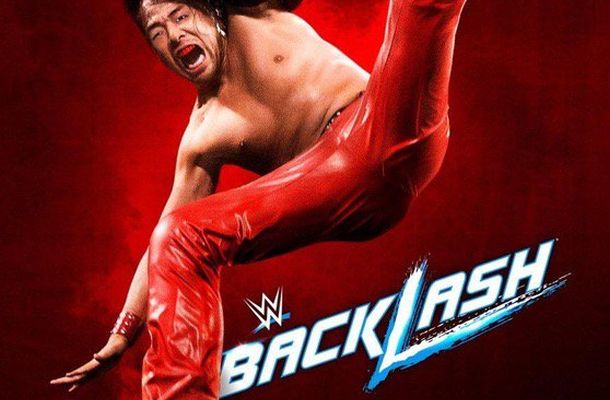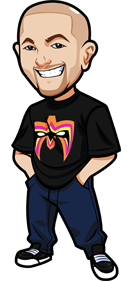 Written By Graeme on May 16, 2017
After a successful betting outcome at WWE Payback, we hope to continue that with the Smackdown post-Mania PPV, WWE Backlash.
WWE Backlash 2017 is headlined by Randy Orton vs Jinder Mahal. Not exactly the main event a lot of people would have expected but it's nice to see a fresh face given a chance regardless of the reasons.
It will also see the Usos defend their tag team championships against Breezango and Kevin Owens defend his United States Championship against AJ Styles.
We'll also see the official WWE debut of Shinsuke Nakamura. Nakamura will take on Dolph Ziggler.
It should be quite an interesting show. We've got the 6 woman tag match which should be good and I think from a workrate standpoint it should be enjoyable enough.
WWE Backlash 2017 Betting Odds:
So – quick note about the odds. Usually I wait until Friday to do the tips. At that point the online sportsbook 5Dimes has the odds up. They're essentially THE sportsbook when it comes to WWE and when they publish their odds, we see a lot more action and we begin to see the true lines and value.
However they – as of this writing – haven't posted their odds yet. This sucks as a lot of the money has came in on the other sportsbooks and given us crappy odds.
In the future I'm going to have to start doing these as soon as Paddy and 888 release their odds.
Anyway here are the odds from 888 Sports – Americans they don't accept you so keep checking 5Dimes if you're American.
Tye Dillinger (-1000) vs Aiden English (+475)
Luke Harper (-1400) vs Erick Rowan (+575)
Sami Zayn (-212) vs Baron Corbin (+150)
Shinsuke Nakamura (-1400) vs Dolph Ziggler (+575)
The Welcoming Committee (-1250) vs Naomi/Charlotte/Becky (+550)
Jinder Mahal (-200) vs Randy Orton (+140)
The Usos (-200) vs Breezango (+545)
Kevin Owens (-1000) vs AJ Styles (+575)
Note that at 888 Sports you can bet on various match props such as first near fall, match duration and finish.
WWE Backlash 2017 Betting Tips & Analysis:
So this is a bit annoying as usually I provide betting tips and analyze each match here. However due to 5Dimes not releasing their odds in time everything is a bit messed up.
It's very possible that when 5Dimes release their odds we see drastic changes to the above odds – so it's hard for me to really tip anything. I'd hate to tip something then 5Dimes release the odds and things drastically change. I'll figure out how to deal with this for future times. None of the below are actual tips. As most of the people I'd tip (Welcoming Committee for example) opened up as dogs but are now incredible favourites:
Based on the odds above, I'd recommend small bets on the following:
Erick Rowan: These two are interchangeable really. It sucks as Luke Harper is a damn good wrestler but I wouldn't be shocked if Rowan came up with the win. I'd advise a small bet on him.
Baron Corbin: Corbin should win. Surprised Sami has been backed. He's clearly being used to put Corbin over and in his geeky role it's hard to see him picking up a W here.
Randy Orton: This is one of those matches where I'd bet the underdog regardless probably. Mahal shouldn't be leaving with the title – I just can't see that. But I also don't see how he wins via DQ or anything – Orton is the one that'd be more likely to win via DQ.
Breezango: Worth a small value bet at those odds. Personally I LOVE the Usos at the moment – they're so enjoyable on the mic. Everyone is expecting a feud with New Day who are back in a couple of weeks. However WWE may go with Breezango simply because they're over based on their skits.
WWE Backlash 2017 Betting Props:
You can bet various match props like duration of match and how it finishes at 888 Sports.
You can also bet on what the Wrestling Observers highest rated match will be at 888 Sports.
Where To Bet WWE:
These sportsbooks accept Americans.
Note many won't have odds up until 3-4 days before each PPV.
| Rank: | Sportsbook: | How: | Bonus: |
| --- | --- | --- | --- |
| 1 | 5Dimes | "Wrestling" category under "Other Sports". | Best odds, up to $520 free. |
| 2 | Bovada | Click "All Sports" in sidebar then "Wrestling". | $250 Free. |
| | | | |
We recommend
5Dimes
the most due to better odds, and they cover all WWE events. (Bovada usually only have Mania, Rumble although you can click and see)