WWE Backlash 2018 Betting Tips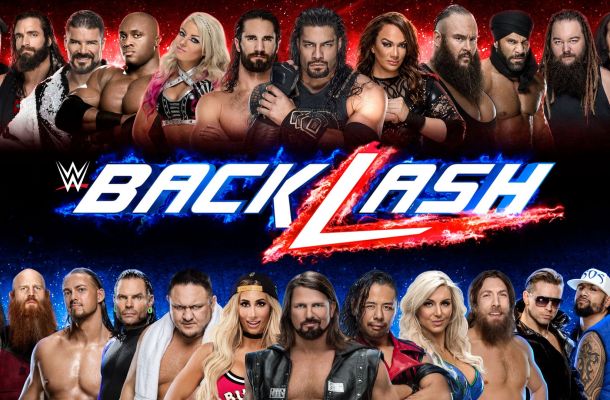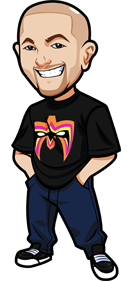 Written By Graeme on May 3, 2018
The WWE Greatest Royal Rumble ever ended up being nothing more than a glorified house show which was disappointing from both a betting perspective and a viewing perspective. What's even more annoying about that one is I alluded to that when I tipped Braun Strowman to win the Rumble – yet I was unable to put 2+2 together when it came to the rest of the card.
As it was it was pretty much a break even show and the sportsbooks had it right in terms of results. Looking back at it with the house show rules expected I think I would only have had the Strowman bet as every favourite won save Roman Reigns.
We now turn our attention to WWE Backlash 2018 – a co-branded PPV. This is a really interesting one because there's quite a few strong favourites yet I find we can make arguments for the underdogs in most matches.
Let's look at the betting odds:
Where To Bet WWE Backlash 2018:
Americans: Bet at 5Dimes
Everyone else: Bet at Mr Green (With 2 free bets).
WWE Backlash 2018 Betting Odds:
Shinsuke Nakamura (-245) vs AJ Styles (+175)
Seth Rollins (-600) vs The Miz (+400)
Nia Jax (-750) vs Alexa Bliss (+450)
Carmella (-110) vs Charlotte Flair (-130)
Roman Reigns (-600) vs Samoa Joe (+400)
Daniel Bryan (-300) vs Big Cass (+220)
Strowman/Lashley (-475) vs Owens/Zayn (+325)
WWE Backlash 2018 Betting Tips & Analysis:
Let's look at every match:
Shinsuke Nakamura vs AJ Styles: I think there is definite value on AJ Styles to win the match especially with Samoa Joe interjecting himself into the title scene somewhat. I mean the obvious ending is for Samoa Joe to cause AJ the match and lead to a feud with him. And I think Nakamura would be better off with the title at the moment over AJ. But I see enough possibility that AJ overcomes the months of low blows to get a victory here. Nakamura should be the favourite but I'm fine backing 1/4 unit on AJ Styles to win.
Seth Rollins vs The Miz: Long time followers know I'm always attracted to The Miz when he's an underdog – but not here. WWE have something special with Rollins at the moment and the last thing he needs is a loss. Rollins needs a convincing win to keep going strong. Not backing him at those odds though.
Nia Jax vs Alexa Bliss: I just can't see Nia dropping it this early in the game. No bet.
Carmella vs Charlotte Flair: I've went back and forth on this one. Carmella needed to win the title as she was the first MITB winner for the women and that's important. You need that to be a success. So now there's this match. It's easy to see how Charlotte wins but what about Carmella? Well she could lose via a DQ by the IIconics or interference by the IIconics for a win. Or lose via countout. I think when you weight it all up, Charlotte is worth a 1/2 unit bet just because the potential outcomes see her winning about 4 out of 5 times.
Roman Reigns vs Samoa Joe: Boy do I ever want to back Joe here but yeah I can't. If he's going into a program with AJ a loss here won't really hurt him anyway and Reigns needs the win. Joe won't be hurt by the loss as he's already involved in the Smackdown title picture.
Daniel Bryan vs Big Cass: It's hard to see Bryan lose buuuuuuuuut that stuff on Smackdown with the midget is probably what certain people in WWE think of Bryan. On top of that they're pushing Cass strong. A win would mean more for Cass. I'm fine with 1/2 unit bet on Big Cass to win via heelish methods. I mean remember this is Vince McMahon booking this, not reddit.
Strowman/Lashley vs Owens/Zayn: I love Owens/Zayn and want to see more of their show on RAW. A friend had a theory that Lashley turns heel and causes their team the win. Hey I'd dig that and hope it happens but this is a no bet for me.
WWE Backlash 2018 Betting Picks:
1/4 unit AJ Styles to win
1/2 unit Charlotte to win
1/2 unit Big Cass to win
Americans: Bet at 5Dimes
Everyone else: Bet at Mr Green (With 2 free bets).
Where To Bet WWE:
These sportsbooks accept Americans.
Note many won't have odds up until 3-4 days before each PPV.
| Rank: | Sportsbook: | How: | Bonus: |
| --- | --- | --- | --- |
| 1 | 5Dimes | "Wrestling" category under "Other Sports". | Best odds, up to $520 free. |
| 2 | Bovada | Click "All Sports" in sidebar then "Wrestling". | $250 Free. |
| | | | |
We recommend
5Dimes
the most due to better odds, and they cover all WWE events. (Bovada usually only have Mania, Rumble although you can click and see)