WWE Elimination Chamber 2015 Betting Tips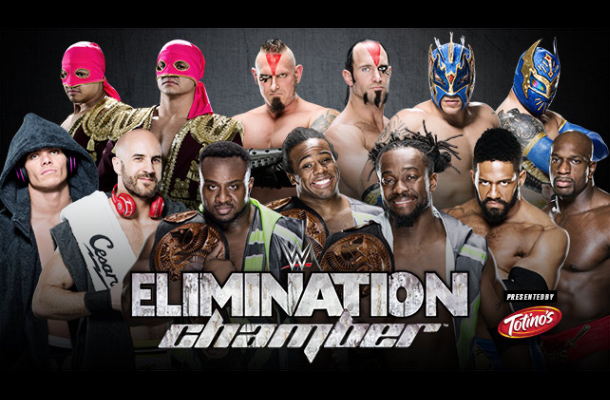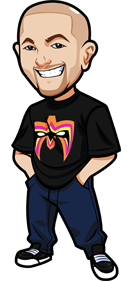 Written By Graeme on May 30, 2015
It's one of the most interesting PPVs of the year in WWE Elimination Chamber. Sure it's only on the network and so not traditionally a PPV – but until we get used to calling it "big event" or whatever the hell is the politically correct way to call it – it's PPV to us.
WWE have really went all out for this one, with two elimination chamber matches. One is for the IC Title, while the other one is the first ever tag team championship elimination chamber match up.
Seth Rollins also defends the World Heavyweight Title against Dean Ambrose – but the most interesting match has to be a match involving two champions which is non-title; John Cena vs Kevin Owens. That one promises to be quite the interesting match, and it's one we have been debating all week long here at the BetWWE offices.
Rounding out the card is a triple threat for the Divas Title, and Neville vs Bo Dallas.
Let's check out the betting odds before we analyze the actal matches:
WWE Elimination Chamber 2015 Betting Odds:
Neville (-750) vs Bo Dallas (+450)
Naomi (+130) vs Paige (+195) Nikki Bella (+190)
Seth Rollins (-900) vs Dean Ambrose (+500)
John Cena (-190) vs Kevin Owens (+150)
New Day (-180) vs Kidd/Cesaro (+350) vs Lucha Dragons (+550) vs PTP (+1000) vs Los Matadores (+2500) vs Ascension (+4000)
Sheamus (-530) vs King Barrett (+650) vs Ryback (+900) vs Dolph Ziggler (+1000) vs Rusev (+1600) vs R-Truth (+4000)
Note that the odds of the elimination chamber matches are against the field. For example – Ryback is +900 vs the field which is -99999. All odds are taken from http://www.5Dimes.com.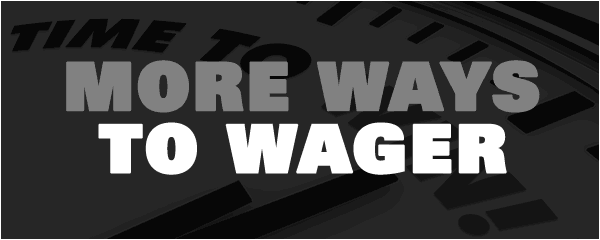 WWE Elimination Chamber 2015 Betting Tips & Analysis:
Neville vs Bo Dallas: It's nice to see Bo Dallas get some actual air time over the last couple of weeks on Raw. Unfortunately – there has been nothing to signal a victory for Dallas. Just the opposite. He's been made to look strong which in typical WWE booking means Neville is going over. Last word we had was WWE are still protecting Neville – so it's hard to see anything except a really good match, followed by Neville winning. With WWE liking to throw in the odd upset the -750 odds are not worth a bet.
Divas Triple Threat: This is one where there is value – but we're really not sure where! The divas booking has been extremely poor going into this event. However we feel that at +130, Naomi has the value. WWE have always liked Tamina, and both Paige and Nikki Bella are strong regardless of whether they have the belt or not. We will be betting on Naomi.
Tag Team Elimination Chamber: It's hard to make a case for anyone BUT The New Day. WWE have been pushing them strong and they've had some big wins in the past month. They're the current flavours of the month at the moment in the tag team division. We just can't see any other team winning here – they will win and keep their momentum going. Take The New Day.
John Cena vs Kevin Owens: This has been an interesting one to watch in terms of the betting odds. Cena started as a strong favourite, but with Owens moving up to the main roster, the odds have came down. We can't see it being a clean finish, but we're going to go with John Cena for the win. He's been laid out twice by Owens, and typical WWE booking states Cena goes over here. Very possibly the match ends up being a DQ victory, or Owens beating the crap out of him after the match. Either way – CENAWINSLOL.
Intercontinental Title Elimination Chamber: Sheamus is the heavy favourite – but we think there are enough options to take the field against him. Sheamus is -530, the field is +350 and we think there is solid value. Rusev is looking like he is out – if so, and Wyatt replaces him WWE could pull off a surprise by having him win it. With the Ziggler/Rusev program possibly put on the shelf – they could give Ziggler it. Barrett has been losing a LOT lately which is usually a strong indication he can win the title here. Ryback has been pretty strong lately too and is a contender. And R-Truth is….well, R-Truth is R-Truth. Take the field.
Seth Rollins vs Dean Ambrose: WWE don't seem to mind having Rollins lose, or look weak. While we'd be stunned if Ambrose won the title here, a DQ finish is still a possibility. We think there is enough of a chance of that to keep Ambrose strong, and set up a rematch at the next show. You may want to only bet half a unit on that one though.
WWE Elimination Chamber 2015 Betting Picks:
Naomi
The New Day
John Cena
The field vs Sheamus
Dean Ambrose
You can bet the WWE at http://www.5Dimes.com.
Where To Bet WWE:
These sportsbooks accept Americans.
Note many won't have odds up until 3-4 days before each PPV.
| Rank: | Sportsbook: | How: | Bonus: |
| --- | --- | --- | --- |
| 1 | 5Dimes | "Wrestling" category under "Other Sports". | Best odds, up to $520 free. |
| 2 | Bovada | Click "All Sports" in sidebar then "Wrestling". | $250 Free. |
| | | | |
We recommend
5Dimes
the most due to better odds, and they cover all WWE events. (Bovada usually only have Mania, Rumble although you can click and see)