WWE Elimination Chamber 2018 Betting Tips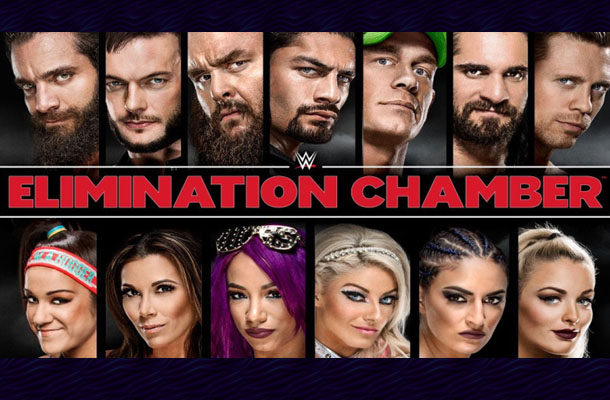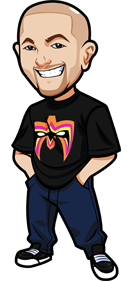 Written By Graeme on February 20, 2018
The 2018 WWE Elimination Chamber is this Sunday, February 25th, 2018.
It is of course headlined by the 7 man Elimination Chamber match. The winner of that match will go to Wrestlemania and face off against Brock Lesnar for the Universal Championship.
There is also an Elimination Chamber match for the WWE RAW Women's Championship.
Looking at the historical data, last year the two favourites (Wyatt -900, American Alpha -260) both won their respective matches. In 2015 there was quite a few upsets. For example Dean Ambrose was +500 and beat Seth Rollins(via DQ), and Ryback was +900 and one the WWE Intercontinental Championship.
So there's the possibility of upsets here although who the heck knows.
Where To Bet WWE Elimination Chamber 2018
These sportsbooks accept Americans. Note many won't have odds up until 3-4 days before each PPV.
| Rank: | Sportsbook: | How: | Bonus: |
| --- | --- | --- | --- |
| 1 | 5Dimes | "Wrestling" category under "Other Sports". | Best odds, up to $520 free. |
| 2 | Bovada | Click "All Sports" in sidebar then "Wrestling". | $250 Free. |
| | | | |
We recommend 5Dimes the most due to better odds, and they cover all WWE events. (Bovada usually only have Mania, Rumble although you can click and see)
WWE Elimination Chamber 2018 Betting Odds:
Roman Reigns (-700) vs Braun Strowman (+200) vs Seth Rollins (+600) vs Finn Balor (+1500) vs John Cena (+1500) vs Elias (+2500) vs The Miz (+3300)
Alexa Bliss (-300) vs Sasha Banks (+150) vs Bayley (+550), vs Sonya Deville (+550) vs Mickie James (+1700) vs Mandy Rose (+3300)
Asuka (-750) vs Nia Jax (+450)
Matt Hardy (-265) vs Bray Wyatt (+185)
Odds are from 888 Sports.
WWE Elimination Chamber 2018 Betting Tips & Analysis:
Field vs Roman: You can bet the "Field" vs Roman Reigns meaning as long as Roman doesn't win, we win!
The odds on that are +400 and honestly that's fine for a 1/4 unit in my opinion.
It really does look like they're going with Reigns vs Lesnar and so be it – let's just get that over with. However Strowman is still an outside contender, Cena was rumoured to be in a "major match" at Mania and Rollins was built very strongly on RAW. Field vs Reigns is worth a small bet.
Bray Wyatt to win: Full unit bet on Wyatt. The Broken character really isn't about winning and with Jeff coming back soon he really doesn't need the win. Lose then yell "DELETE" a few times afterwards and all good.
Where To Bet WWE:
These sportsbooks accept Americans.
Note many won't have odds up until 3-4 days before each PPV.
| Rank: | Sportsbook: | How: | Bonus: |
| --- | --- | --- | --- |
| 1 | 5Dimes | "Wrestling" category under "Other Sports". | Best odds, up to $520 free. |
| 2 | Bovada | Click "All Sports" in sidebar then "Wrestling". | $250 Free. |
| | | | |
We recommend
5Dimes
the most due to better odds, and they cover all WWE events. (Bovada usually only have Mania, Rumble although you can click and see)