WWE Greatest Royal Rumble Betting Tips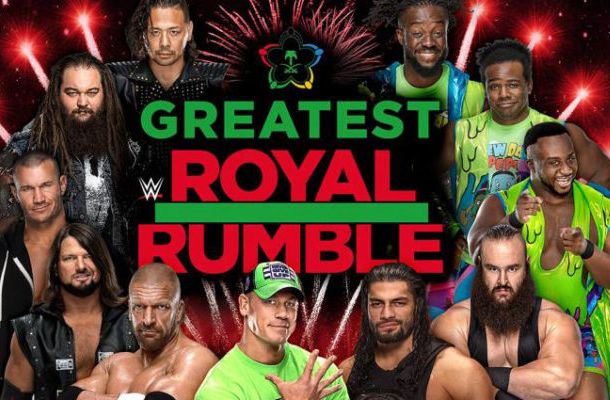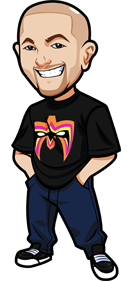 Written By Graeme on April 22, 2018
This Friday, April 27th 2018 sees the WWE Greatest Royal Rumble take place. It's the first of what is expected to be 10 annual events hailing from Saudi Arabia.
The WWE have gone balls to the wall for this one in terms of the card and it almost makes Wrestlemania feel like a go home show.
And of course, we can bet on it!
Now usually when it comes to betting, I wait until the Thursday to make bets and provide my betting tips. The reason for that is I like to generally get all the latest news from the Wrestling Observer first. Dave has thrown in tidbits often that have either helped me go with a betting tip or made me stay away from one that ends up losing.
However I'm going to do this one a week prior to it. One reason is because it's on a Friday so that won't give me enough time. The second is I feel this isn't like any other show.
My belief – and I could be wrong – is this isn't like a regular PPV. It's more a showcase of something special and something for the crowd to enjoy. Thus I feel there will be less character building etc.
For example take the Royal Rumble – a friend of mine was suggesting the likes of Baron Corbin would win it. But I feel that's wrong – I feel it's more likely a fan favourite will win it – someone spectacular and that it's more about putting on a good show.
Maybe I'm wrong but hey that's my thoughts.
Let's check out the betting odds before we get to the card:
Greatest Royal Rumble Betting Odds:
Americans: Bet at 5Dimes
Everyone else: Bet at 888 Sports.
Here are the odds in decimal format. For reference, 2.75 would be +175.
Greatest Royal Rumble:Braun Strowman (2.75), Daniel Bryan (3.50), Baron Corbin (7.00), Big Cass (9.00), Bobby Lashley (9.00) are the favourties.
Seth Rollins (1.40) vs The Miz (5.00) vs Finn Balor (7.50) vs Samoa Joe (7.50)
John Cena (1.50) vs Triple H (2.40)
Matt Hardy/Bray Wyatt (1.13) vs Cesaro/Sheamus (5.00)
The Bludgeon Brothers (1.34) vs The Usos (3.00)
The Undertaker (1.20) vs Rusev (4.00
Jeff Hardy (1.34) vs Jinder Mahal (3.00)
Roman Reigns (1.67) vs Brock Lesnar (2.08)
AJ Styles (1.50) vs Shinsuke Nakamura (2.40)
Americans: Bet at 5Dimes
Everyone else: Bet at 888 Sports.
Greatest Royal Rumble Betting Tips:
Braun Strowman to win the Rumble: I feel WWE wants this to be a spectacular show and for everyone to go home happy. Strowman is the most mainstream superstar of the bunch and someone who WWE obviously love to push. With his size etc it just makes sense for him to be the winner in Royal Rumble.
Triple H to beat John Cena: Anytime HHH is an underdog he's usually worth a bet. I mean does no-one remember HHH vs Jinder?
The Miz to win: Only a 1/4 unit bet on this one but The Miz is another one it's good to back whenever there is an underdog. I've no clue the situation with the titles and each roster etc but I could see the Miz walking away the victor here enough times to make it worthwhile throwing a small bet on.
Cesaro/Sheamus to win: I mean hey I love Matt and Bray but I don't think they should be this strong favourites or get the titles this early in their run. Really surprising odds to be honest. I was going to do just 1/2 unit but I decided to go the full unit at this price.
Jinder Mahal to win: Despite this being what I feel is a special show, WWE love the old school heel booking with Jinder. Just look at Mania when he went over the most popular wrestler of the weekend in Rusev. I'm digging these odds.
That's it for me. I'm very tempted by Brock Lesnar as everyone seems too accepting of the title narrative involving Mania and Reigns losing and I'm not sure I fully buy it. However it's just very hard to see Reigns losing AGAIN. I could see maybe a DQ win or something for him at least. Throw the guy a bone.
Americans: Bet at 5Dimes
Everyone else: Bet at 888 Sports.
Where To Bet WWE:
These sportsbooks accept Americans.
Note many won't have odds up until 3-4 days before each PPV.
| Rank: | Sportsbook: | How: | Bonus: |
| --- | --- | --- | --- |
| 1 | 5Dimes | "Wrestling" category under "Other Sports". | Best odds, up to $520 free. |
| 2 | Bovada | Click "All Sports" in sidebar then "Wrestling". | $250 Free. |
| | | | |
We recommend
5Dimes
the most due to better odds, and they cover all WWE events. (Bovada usually only have Mania, Rumble although you can click and see)