WWE Hell In A Cell 2014 Betting Tips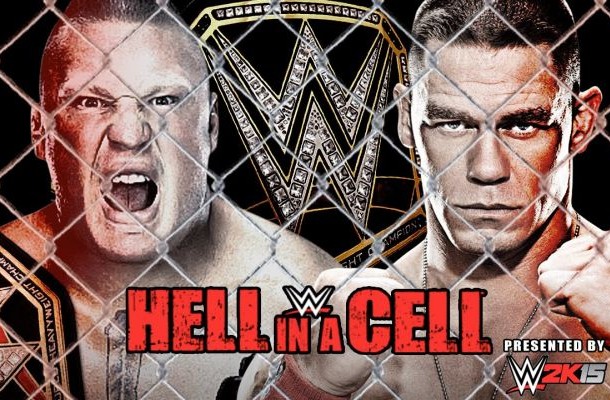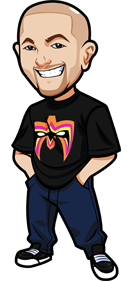 Written By Graeme on October 23, 2014
WWE's Hell in A Cell is coming our way live from Dallas, Texas and the card is shaping up nicely. The show is headlined by two Hell In A Cell matches with Randy Orton vs. John Cena and Dean Ambrose vs. Seth Rollins. The Ambrose vs. Rollins match is especially intriguing as it is the first Hell in a Cell match in a long time that could possibly match the lofty expectations that Mankind and Shawn Michaels set for it back in the day.
Hell in a Cell actually has a pretty well developed undercard as well as there will be four titles on the line. Dolph Ziggler and Cesaro could be a show stealer and the moment that Cesaro finally makes the leap we were all expecting for him post-Wrestlemania. (Then again we said that last show too.) Rusev is a HUGE favorite over Big Show and Sheamus defends his US title against The Miz.
The betting odds for this one as bookmakers see clear favorites in many of the matches, which means many opportunities to make big money. In the top two matches, I could easily see the underdogs coming out with the win in the top two matches as well as a tag title change. There is definitely money to be made on this betting event.
Hell In A Cell Betting Odds:
Dean Ambrose (-600) vs. Seth Rollins (+400)
John Cena (-280) vs. Randy Orton (+200)
Gold & Stardust (-510) vs. The Usos (+340)
Sheamus (+120) vs. The Miz (-160)
AJ Lee (-320) vs. Paige (+240)
Dolph Ziggler (-380) vs. Cesaro (+260)
Rusev (-1500) vs. The Big Show (+700)
Nikki Bella (-475) vs. Brie Bella (+325)
All odds are taken from http://www.5Dimes.com.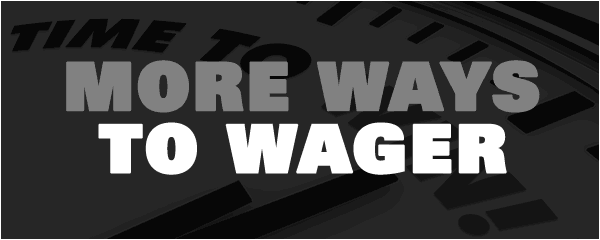 Hell In A Cell Betting Tips & Analysis:
Dean Ambrose (-600) vs. Seth Rollins (+400): Everything about this match and this story says that it's Ambrose's time to win, but that is exactly the kind of logic that could force WWE to zig when you think they are going to zag. Both of these guys are going to be at the top of the card for a long time to come so you could easily see this as simply an early chapter in what could be a long book. Like Triple H and The Rock from back in the day. That's the best argument I can come up with for Seth Rollins winning, but it doesn't seem like enough. They set the odds this way for a reason. Ambrose is going to win.
John Cena (-280) vs. Randy Orton (+200): Another seemingly obvious match as this one is for a title shot at Brock Lesnar and Cena seems destined for another rematch. Although, how awesome would Orton vs. Lesnar be? That's a match I'd like to see, but WWE probably doesn't want Brock Lesnar taking on another bad guy. LOLCENAWINS and all that. Bet Cena and hope they don't do this match again anytime soon.
Gold & Stardust (-510) vs. The Usos (+340): The bookmakers seem to strongly favor the Rhodes family here and I can't quite figure out why. The Usos are always a favorite to win the titles as the best tag team in WWE and I could easily see them winning the titles here in a "make the fans" happy match. Bet Usos to win the titles back.
The Miz (-160) vs. Sheamus (+120): Sheamus' reign as US champion has been a good one and has brought back some prestige to that title. Meanwhile, The Miz is just a month away from having an Intercontinental title run. So, why do bookmakers think The Miz is going to win another title here? He just had one. Bet Sheamus, lobsterhead.
AJ Lee (-320) vs. Paige (+240): I feel like these women are destined to wrestle eachother forever and that's not a bad thing. AJ has been doing well lately and Paige has been on a bit of a downswing, so I'm expecting AJ to retain here, but in no way am I saying this is over.
Dolph Ziggler (-380) vs. Cesaro (+260): Could this finally be Cesaro's moment? Could he finally get his chance to win another title and run with it? The odds are saying no, but in a 2-out-of-3 falls match anything could happen. Plus, last month Cesaro proved himself as one of the best in the company against Sheamus. This could be his reward. I'm rooting for the upset here and the price is right. Bet Cesaro with Swiss money.
Rusev (-1500) vs. The Big Show (+700): If you bet on Big Show you should probably just light your money on fire.
Nikki Bella (-475) vs. Brie Bella (+325): The stipulation of this match ruined the result. The loser of the match is forced to become the other's assistant. Since Brie is the good girl in this match it doesn't really make much sense for her to win, does it? Nikki wins, no doubt.
Hell In A Cell Betting Picks:
While the oddsmakers made it hard to bet on any favorites this month, we still found a few values that we think are worth betting. Here's the best bets for WWE Hell in a Cell 2014:
John Cena
The Usos
Cesaro
Sheamus
You can bet the WWE at http://www.5Dimes.com.
Where To Bet WWE:
These sportsbooks accept Americans.
Note many won't have odds up until 3-4 days before each PPV.
| Rank: | Sportsbook: | How: | Bonus: |
| --- | --- | --- | --- |
| 1 | 5Dimes | "Wrestling" category under "Other Sports". | Best odds, up to $520 free. |
| 2 | Bovada | Click "All Sports" in sidebar then "Wrestling". | $250 Free. |
| | | | |
We recommend
5Dimes
the most due to better odds, and they cover all WWE events. (Bovada usually only have Mania, Rumble although you can click and see)