WWE Night of Champions 2014 Betting Tips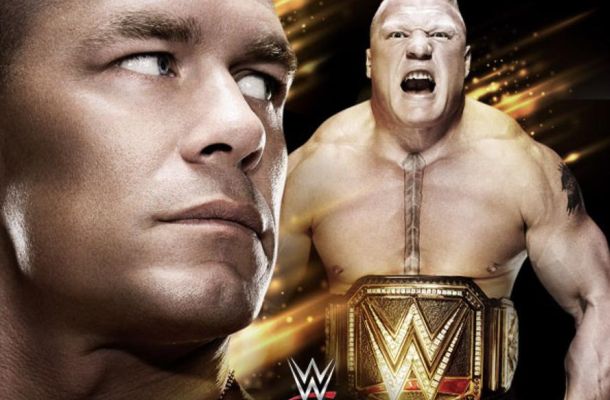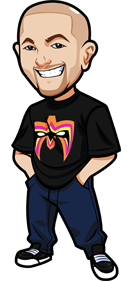 Written By Graeme on September 18, 2014
WWE's Night of Champions is on it's way and it should be an interesting one. Last time out Brock Lesnar absolutely destroyed WWE's golden boy in a match unlike any we've seen in Cena's career to win the World Heavyweight title. This show is headlined with the rematch and it is surrounded by questions. Would Cena really lose like that twice in a row to the same person? What will happen if Brock wins and disappears like he usually does? Can Cena overcome the odds one more time? Do we even want him to do? It should be a crazy night.
The undercard is highlighted by some interesting matches. Seth Rollins takes on his former Shield partner Roman Reigns, Randy Orton faces Chris Jericho, Sheamus defends his US title against Cesaro and Mark Henry fights for the USA against the evil Russian Rusev. The tag titles, Intercontinental title and Diva's title are also on the line.
There are some interesting odds here and some great opportunites to make money. The lines for Night of Champions are currently set at:
Night of Champions Betting Odds:
Brock Lesnar (-900) vs. John Cena (+500)
Sheamus (+210) vs. Cesaro (-290)
Ziggler (-900) vs. The Miz (+500)
Paige (-600) vs. AJ or Nikki (+400)
Mark Henry (+550) vs. Rusev (-1050)
Usos (+310) vs. Goldust/Stardust (-430)
Chris Jericho (+500) vs. Randy Orton (-900)
Roman Reigns (-230) vs. Seth Rollins (+170)
All odds are taken from http://www.5Dimes.com.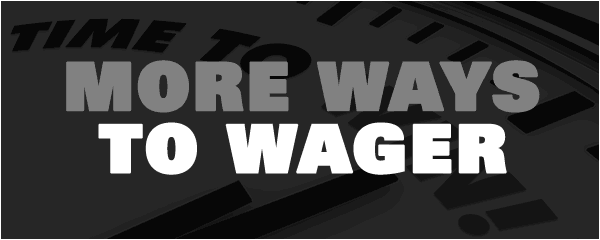 Night of Champions Betting Tips & Analysis:
Brock Lesnar (-900) vs. John Cena (+500): Brock Lesnar proved at SummerSlam that he is a beast unlike any other we've ever seen. He treated John Cena like he was wrestling with his John Cena Wrestling Buddy in the basement. Nobody treats John Cena like that and gets away with it. Or at least, that's what I'd say four years ago. Now? Who knows. the post-SummerSlam world is a weird place. I wish they'd held off on the rematch a little longer so we could figure it out, but that's clearly not the case. Still, backstage talk of Brock Lesnar going away for awhile after this make me believe that Cena will get the title back here. It just feels like he has to win or he won't be John Cena anymore, you know? Bet John Cena.
Sheamus (+210) vs. Cesaro (-290): Look at these odds for Cesaro who is the challenger. That's crazy. Sheamus has done a great job with the US title, but apparently the powers that be think that it is Cesaro's time. More power to him, but I'm not placing that bet with those odds.
Dolph Ziggler (-900) vs. The Miz (+500): Okay, this is even crazier than the last one. Not sure why they set this line so high, but apparently there is no way Dolph Ziggler is losing the title he just won back at SummerSlam. Good to know. I'll stay away from this one.
Paige (-600) vs. AJ or Nikki (+400): The Divas title match has a bit of intrigue here with all that is going on right now. Nikki has turned on her sister, Paige is awesome and AJ is the one who helped bring the Divas back into respectability. The odds for this one is a bit odd as you can only bet on Paige or AJ or Nikki right now, but that works for me because that number is excellent. Bet AJ or Nikki because two is better than one.
Rusev (-1050) vs Mark Henry (+550): Rusev is a monster right now and there is no way I can see him losing at this point. Sorry, Mark Henry.
Goldust/Stardust (-430) vs Usos (+310): Stardust-mania is running wild right now and the bookmakers see new champions on the horizon. It's hard to argue with their momentum right now, but I'm not convinced they are quite on the Usos level. They are the tag team John Cena and since I picked him, I'm picking them too. Take the odds and bet the Usos.
Randy Orton (-900) vs Chris Jericho (+500): Chris Jericho is leaving to go play music or star in a bad TV show or something so there's pretty much no chance he is winning here. I'm actually surprised these odds aren't closer to Rusev levels. That's how little of a chance Jericho has.
Roman Reigns (-230) vs. Seth Rollins (+170): A match-up of former Shield members should be a good one and could potentially steal the show. Roman Reigns is the favorite here as he's looked the strongest coming out of the Shield, but Seth Rollins is the Authority's chosen one. I see Seth Rollins winning here with help from his new friends in the Authority and Reigns will get his revenge later. Bet Seth Rollins.
Night of Champions Betting Picks:
Most of the matches at this show have insurmountable betting odds, but that has never stopped John Cena before. I expect Cena to get the win back from the monster Brock Lesnar and a couple more underdogs to get the job done.
John Cena
The Usos
Seth Rollins
Nikki or AJ
You can bet the WWE at http://www.5Dimes.com.
Where To Bet WWE:
These sportsbooks accept Americans.
Note many won't have odds up until 3-4 days before each PPV.
| Rank: | Sportsbook: | How: | Bonus: |
| --- | --- | --- | --- |
| 1 | 5Dimes | "Wrestling" category under "Other Sports". | Best odds, up to $520 free. |
| 2 | Bovada | Click "All Sports" in sidebar then "Wrestling". | $250 Free. |
| | | | |
We recommend
5Dimes
the most due to better odds, and they cover all WWE events. (Bovada usually only have Mania, Rumble although you can click and see)