WWE Royal Rumble 2014 Betting Tips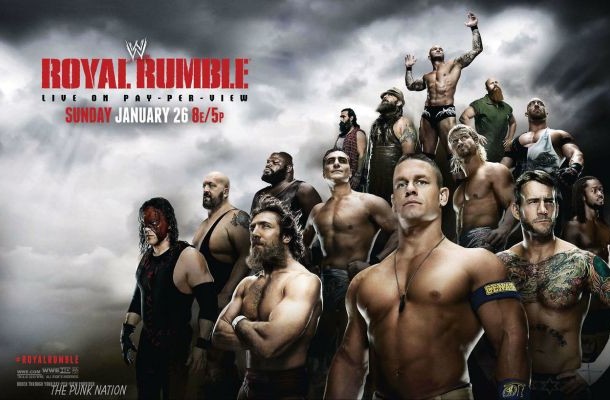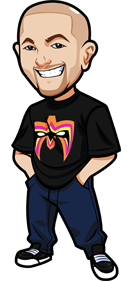 Written By Graeme on January 23, 2014
Better than New Year's Day or any college bowl game, the WWE Royal Rumble is finally here to bring in 2014. Coming to you live from Pittsburgh, Pennsylvania and featuring the WWE in-ring return of Batista, this should be a great event that kicks off the road to Wrestlemania.
Bookmakers currently see Batista as a big favorite as you can bet on 29 other superstars at +160 to win instead of him at -210. Odds on Daniel Bryan aren't currently available (as he hasn't been offically announced for the match), but it seems like he could play spoiler here. CM Punk is also a threat to take the whole thing as winning a Royal Rumble is one of the few things he hasn't done in WWE.
The Royal Rumble will also feature a rare appearance from Brock Lesnar and he is an enormous favorite over the Big Show. He's a big moneymaker for WWE so him looking strong here does make sense. There is a tag team title match featuring the legendary New Age Outlaws taking on the Rhodes Brothers as well as a Daniel Bryan vs. Bray Wyatt match.
The other big match on the show is the 1000th match between Randy Orton and John Cena for the undisputed WWE World Heavyweight title. Orton is favored to win and head to Wrestlemania as champion, but you can never really count out John Cena.
The complete betting odds for WWE Royal Rumble 2014 are:
WWE Royal Rumble Betting Odds:
Rhodes Brothers (-260) vs. New Age Outlaws (+180)
Daniel Bryan (-260) vs. Bray Wyatt (+180)
Brock Lesnar (-1350) vs Big Show (+650)
Randy Orton (-600) vs. John Cena (+400)
Royal Rumble Match: Batista Rumble (-210) vs FIELD rumble (+160)
Batista (3/10), CM Punk (8/1), Roman Reigns (16/1), Big E Langston (20/1), Alberto Del Rio (25/1), Dean Ambrose (25/1), Damien Sandow (33/1), Rey Mysterio (33/1), Luke Harper (33/1), Cody Rhodes (40/1), Fandango (50/1), Eric Rowan (66/1), R Truth (66/1), Goldust (66/1), Kofi Kingston (66/1), Jimmy USO (80/1), Jey USO (80/1), Xavier Woods (100/1), Seth Rollins (100/1), The Miz (100/1)
All odds are taken from http://www.5Dimes.com.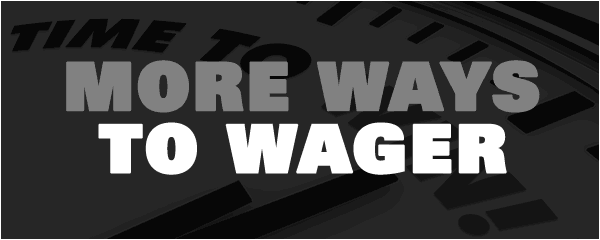 Despite the heavy favorites and seemingly obvious outcomes, there is definitely some money to be made on this show. Let's get into our in-depth analysis and make our betting picks:
WWE Royal Rumble Betting Tips & Analysis:
Rhodes Brothers (-260) vs. New Age Outlaws (+180): After starting out red-hot with their big win over the Shield, the Rhodes Brothers have kind of stalled out. They often lose and don't really get the storyline or TV time that they used to. Meanwhile, the New Age Outlaws are bonafide WWE legends. They are Triple H's buddies who will always get to look like huge stars. Oh, you didn't know? I just can't see them coming back just to lose to a team that WWE seemingly doesn't like that much anymore. Let's party like it's 1999 and bet on the New Age Outlaws
Daniel Bryan (-260) vs. Bray Wyatt (+180): The greatest moment in WWE since Daniel Bryan won the title at SummerSlam was Bryan turning against Bray Wyatt in the cage match on Raw. Every person in the building was chanting "YES" and it was awesome. In theory, that should set up a big win here, but I just don't see it. Spoiler for the later picks, but I think Bryan gets a big win later after a loss here. The loss to Wyatt can set something else up down the road while Bryan gets to end the show chanting yes. Bet on Bray Wyatt.
Brock Lesnar (-1350) vs Big Show (+650): The Big Show is the world's largest possible version of the Brooklyn Brawler here. He has no chance against the monster Brock Lesnar. Stay away.
Randy Orton (-600) vs. John Cena (+400): It's always weird (and tempting) to see John Cena as this big of an underdog in a match, but here we are. The WWE has done a lot to build up Randy Orton as the unstoppable face of the Authority over the past few months and it would be weird to see them give it up now. Going with Orton in this one, but I wouldn't be surprised if Cena wins.
Royal Rumble Match: I spoiled this earlier, but I think that this is Daniel Bryan's match to lose. The storyline, even with the return of Batista, that makes the most sense is Daniel Bryan getting one final shot against Randy Orton at Wrestlemania and getting the win. It's what the fans want, it's the story they are telling and it is what is best for business. Bet the field unless odds for Bryan become available. Then bet that.
WWE Royal Rumble Betting Picks:
Field in Royal Rumble
New Age Outlaws
Bray Wyatt
You can bet the WWE at http://www.5Dimes.com.
Where To Bet WWE:
These sportsbooks accept Americans.
Note many won't have odds up until 3-4 days before each PPV.
| Rank: | Sportsbook: | How: | Bonus: |
| --- | --- | --- | --- |
| 1 | 5Dimes | "Wrestling" category under "Other Sports". | Best odds, up to $520 free. |
| 2 | Bovada | Click "All Sports" in sidebar then "Wrestling". | $250 Free. |
| | | | |
We recommend
5Dimes
the most due to better odds, and they cover all WWE events. (Bovada usually only have Mania, Rumble although you can click and see)