WWE Royal Rumble 2018 Betting Tips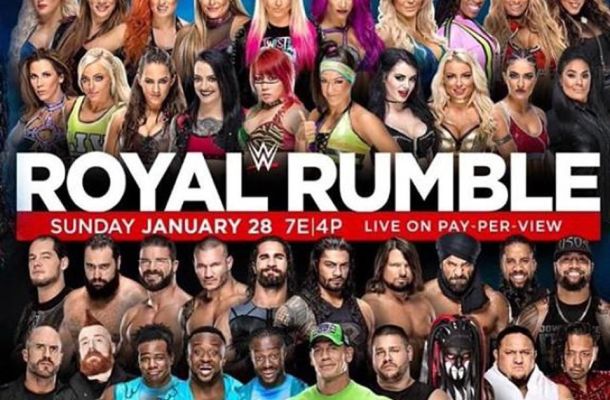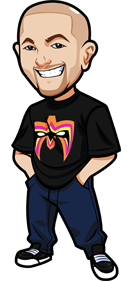 Written By Graeme on January 25, 2018
It's time again for most peoples favourite pay per view of the year – the WWE Royal Rumble!
The Royal Rumble is always a fun event because it can be full of surprises and it has many memorable moments. Like RAW and Smackdown teaming up at the height of their rivalry to attack an evil terrorist, or Piper and Snuka going at it all those years later.
In saying that, the winner of the Royal Rumble has been disappointing to the majority the last few years. I mean Orton last year? HHH? Reigns & Batista during the Bryan era? Ugh.
Let's hope for a better ending this time out.
Should be an interesting one with two Rumbles. I'm looking forward to it and I hope you are too. Let's get on with the WWE Royal Rumble 2018 Betting Tips.
Where To Bet WWE Royal Rumble 2018
These sportsbooks accept Americans. Note many won't have odds up until 3-4 days before each PPV.
| Rank: | Sportsbook: | How: | Bonus: |
| --- | --- | --- | --- |
| 1 | 5Dimes | "Wrestling" category under "Other Sports". | Best odds, up to $520 free. |
| 2 | Bovada | Click "All Sports" in sidebar then "Wrestling". | $250 Free. |
| | | | |
We recommend 5Dimes the most due to better odds, and they cover all WWE events. (Bovada usually only have Mania, Rumble although you can click and see)
WWE Royal Rumble 2018 Prop Bets:
This one's for people outside of America – 888 Sports is the place to bet all of the Rumble prop bets.
You can bet various props such as "who will eliminate John Cena" or "what brand will the last wrestler of the match be from" and "Who will last the longest between these two participants".
Then there is the ability to bet on various records such as fastest elimination, most eliminatons and so on and so forth.
Head on over to 888 Sports and search "WWE" to see them all.
WWE Royal Rumble 2018 Betting Odds:
Mens Rumble Favourites: Shinsuke Nakamura +100, Roman Reigns +350, Finn Balor +350, John Cena +350.
Womens Rumble Favourites: Ronda Rousey +125, Asuka +125, Becky Lynch +400, Nikki Bella +500.
AJ Styles (-175) vs Kami (+125)
All odds are taken from:
Americans: 5Dimes
Everyone Else: 888 Sports
I'll monitor the odds and when there are more I'll post them and update the tips for the other matches.
WWE Royal Rumble 2018 Betting Tips & Analysis:
Mens Royal Rumble: In the last 5 years, the betting favourite has won every single time. Nakamura fans don't get your hopes up – 5Dimes haven't released their odds yet. It's usually only when they release the odds that we get to see the true odds as things balance out. When it's the European sportsbooks things are still up in the air.
In saying that I'm backing Roman Reigns to win the WWE Royal Rumble. Yes it's Philly and there's the possibility of a big heel reaction but WWE haven't cared about that in the past. Yeah they want people to cheer him for sure but you have to remember they went with him in 2015 despite everyone knowing the reaction he'd get. They were blinded there and could be again.
Fact is the winner of the past 5 Royal Rumbles is the favourite and most obvious – the one where plans are already set in stone. I've zero idea what the plans are for Smackdown at the moment but it really does seem like it's Reigns vs Lesnar at Wrestlemania. So I'm going to back Reigns for a full unit.
Womens Royal Rumble: Ronda Rousey was on TMZ earlier this week on her way to Colombia. Then she posted a video on Instagram of Colombia. Of course my BS detector is going off here. Could be such a typical WWE set up. However I'm NOT going to bet a wrestler at +125 odds who isn't even part of the WWE roster officially!
I also can't back Asuka after her strong finish on RAW.
Honestly this Rumble has so many questions and I'm going to go for a long shot. I'm going to take Nia Jax at +1000 for 1/4 unit to set up her match with Alexa. Hell why not they have hinted at that direction for awhile so I'm fine with that.
AJ Styles vs Kami: I can see them keeping AJ Styles strong and Kami having issues. At those odds I'm fine with backing AJ Styles for a full unit.
When more odds are released I'll update this post with new tips. In the meantime place your bets at:
Americans: 5Dimes
Everyone Else: 888 Sports
WWE Royal Rumble 2018 Betting Picks:
Reigns to win Rumble – 1u
Jax to win Rumble – 1/4u
AJ Styles to win – 1u
Where To Bet WWE:
These sportsbooks accept Americans.
Note many won't have odds up until 3-4 days before each PPV.
| Rank: | Sportsbook: | How: | Bonus: |
| --- | --- | --- | --- |
| 1 | 5Dimes | "Wrestling" category under "Other Sports". | Best odds, up to $520 free. |
| 2 | Bovada | Click "All Sports" in sidebar then "Wrestling". | $250 Free. |
| | | | |
We recommend
5Dimes
the most due to better odds, and they cover all WWE events. (Bovada usually only have Mania, Rumble although you can click and see)