WWE TLC: Tables, Ladders and Chairs 2013 Betting Tips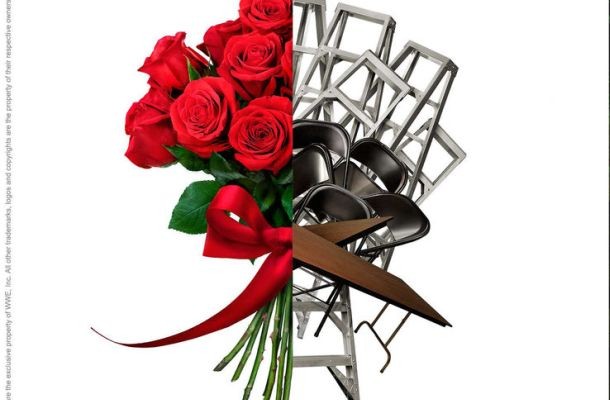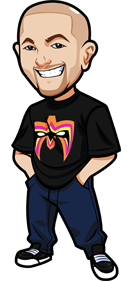 Written By Graeme on December 12, 2013
WWE's last big show of the year is coming our way with Tables, Ladders and Chairs on December 15th from Houston, Texas. This show features the long awaited World Heavyweight and WWE title unification match between the champions: John Cena and Randy Orton. We've seen this match many times in WWE, but this one feels different as there is actual stakes involved. No matter what happens, after this show there will be only ONE World champion in WWE.
This show has a strange undercard as ther are two different 3 vs. 1 matches with Daniel Bryan taking on the Wyatt Family and The Shield taking on CM Punk. Both of the singles wrestlers are underdogs, but weirdly it's hard to imagine them both losing as both are huge singles stars in the company. There is also a Divas title match scheduled with AJ and Natalya as well as an Intercontinental title match between Big E and Damien Sandow where Big E is a huge favorite. More matches could be added closer to showtime, but these are the only betting options currently available.
WWE TLC Betting Odds:
John Cena (-165) vs. Randy Orton (+125)
The Shield (-185) vs. CM Punk (+145)
The Wyatt Family (-230) vs. Daniel Bryan (+170)
Big E (-2000) vs. Damien Sandow (+1000)
AJ (-150) vs Natalya (+110)
All odds are taken from http://www.5Dimes.com.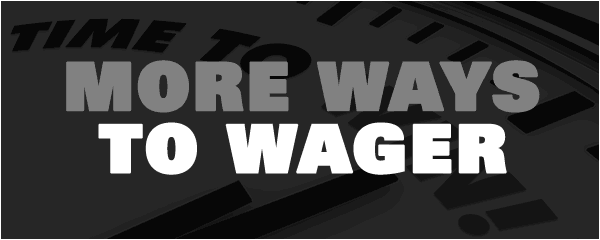 As of now the bookmakers seem to be hedging their bets on this card outside of the Big E match. The closer odds make betting favorites easier to do unlike some recent WWE events. Our analysis of the Table, Ladders & Chairs betting lines is below.
WWE TLC Betting Tips & Analysis:
John Cena (-165) vs. Randy Orton (+125): A match we've seen many times is happening again and this time it's for the ultimate prize in WWE. John Cena is a slight favorite which is kind of a surprise to me. Since SummerSlam the story of WWE has been The Authority and their control over the company. It's hard not to see that continuing here as the ladder format allows John Cena to lose without being pinned. Expect Authority shennanigans and an Orton win. Bet Randy Orton because it's best for business.
The Shield (-185) vs. CM Punk (+145): If there was a 3-on-1 match in UFC taking the three people wouldn't even be a discussion, but WWE isn't UFC and in a lot of ways it almost seems like the three should be an underdog in this match. I mean, what fun would it be to see three bad guys beat down the one guy you like twice on the same show? That's why I'm betting the underdog in both of these matches. I don't know which one will win, but one will. Bet CM Punk
The Wyatt Family (-230) vs. Daniel Bryan (+170): As stated above, I'm going to bet on Daniel Bryan.
Big E (-2000) vs. Damien Sandow (+1000): Sometimes the odds make the winner seem so obvious that it isn't even worth analyzing. This is one of those times.
AJ (-150) vs Natalya (+110): AJ's dominance of the Divas championship is a truly underrated storyline in WWE. She's been one of the greatest Women champions of all time and I don't see anything here to stop that. Sorry, Nattie go play with your cats. Easy bet on AJ
WWE TLC Betting Picks:
WWE's last pay-per-view of the year could set us up for a great Christmas with some winning bets. Buy some extra gifts for your loved ones with these WWE TLC 2014 bets:
Randy Orton
CM Punk
Daniel Bryan
AJ
You can bet the WWE at http://www.5Dimes.com.
Where To Bet WWE:
These sportsbooks accept Americans.
Note many won't have odds up until 3-4 days before each PPV.
| Rank: | Sportsbook: | How: | Bonus: |
| --- | --- | --- | --- |
| 1 | 5Dimes | "Wrestling" category under "Other Sports". | Best odds, up to $520 free. |
| 2 | Bovada | Click "All Sports" in sidebar then "Wrestling". | $250 Free. |
| | | | |
We recommend
5Dimes
the most due to better odds, and they cover all WWE events. (Bovada usually only have Mania, Rumble although you can click and see)