WWE Wrestlemania 31 Betting Tips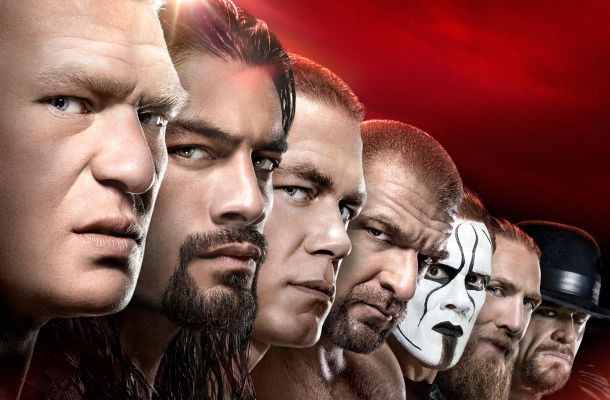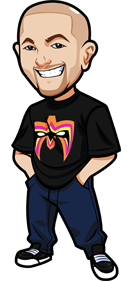 Written By Graeme on March 26, 2015
It's the biggest annual weekend in wrestling – it's Wrestlemania weekend baby!
This time around, it's Wrestlemania 31 featuring Roman Reigns vs Brock Lesnar for the World Heavyweight Title. And what a week it has been. Hell, what a couple of months it has been! It looked like Brock Lesnar would be going back to UFC, however he has just recently confirmed that he will be staying with the WWE, and has signed a new contract.
That's the best news of all for wrestling fans – although not as much from a betting perspective. It makes things rather tricky as what seemed an easy bet – Roman Reigns to win – now is a lot harder.
We've also got The Undertaker taking on Bray Wyatt, and Sting vs Triple H. Let's check out the odds then get to the tips:
WWE Wrestlemania 31 Betting Odds:
Roman Reigns (-110) vs Brock Lesnar (-130)
Sting (-700) vs Triple H (+400)
The Undertaker (-400) vs Bray Wyatt (+300)
John Cena (-450) vs Rusev (+275)
AJ Lee/Paige (-300) vs The Bella Twins (+200)
Seth Rollins (-165) vs Randy Orton (+125)
Daniel Bryan (4/9) vs Dean Ambrose (7/2) vs Dolph Ziggler (15/2) vs Bad News Barrett (9/1) vs R-Truth (25/1) vs Stardust (25/1) vs Luke Harper (33/1)
Kidd/Cesaro (-200) vs The Usos (+400) vs The New Day (+500) vs Los Matadores (+700)
Finally, we have the Andre Battle Royal. Here are the betting odds for that:
Damien Mizdow 5/2
Sheamus 5/2
Ryback 6/1
Mark Henry 10/1
Big Show 12/1
Curtis Axel 14/1
The Miz 16/1
Erick Rowan 20/1
Kane 20/1
Fandango 33/1
Titus O'Neil 33/1
Goldust 40/1
Heath Slater 40/1
Jack Swagger 40/1
Sin Cara 40/1
Adam Rose 50/1
Darren Young 50/1
Konnor 50/1
Zack Ryder 50/1
All odds are taken from http://www.5Dimes.com.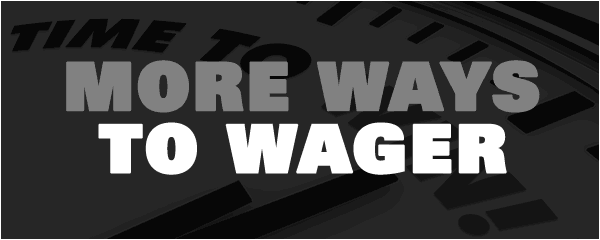 Wrestlemania 31 Betting Tips & Analysis:
Roman Reigns (-110) vs Brock Lesnar (-130): Obviously, the Brock Lesnar news has changed things somewhat. But the WWE were under a lot of pressure at the Royal Rumble and they went with Reigns. They were in a lot of pressure at Fastlane, and they went with Roman Reigns. Third times the charm? I don't think so. I think WWE stick to their guns on this one, and go with Roman Reigns to win.
Sting (-700) vs Triple H (+400): Everyone seems to think Sting winning is a banker. I don't get it. I could understand that when Sting first joined and they were going towards this fight – but have you been following WWE TV at all? It's not Sting vs Triple H anymore. It's WCW vs WWE! And I'm sorry but you're a moron if you think Sting is taking this one. WWE – aka Triple H, to win.
The Undertaker (-400) vs Bray Wyatt (+300): I just can't see Taker losing again. I think he shows up and utterly destroys Wyatt. I think if Taker had shown up during the build up it may be different – but the way he hasn't been there makes me think he is taking it. -400 isn't the prettiest but I'm going with it. Taker to win.
IC Championship Ladder Match: This is one where I'm going to trust Dave Meltzer. He's acting like it's a foregone conclusion that Bryan is taking it. I trust him. Daniel Bryan to win.
John Cena (-450) vs Rusev (+275): Cena should be a favourite – but not at those odds. I was thinking Rusev would be about +150 or something. WWE have protected Rusev and pushed him strong – and they really need strong heels. Very good chance Rusev takes this. Rusev to win.
AJ Lee/Paige (-300) vs The Bella Twins (+200): I can't see AJ Lee/Paige losing with it being the faces at Mania – but I also don't like betting heavy favourites in the Divas division as it's often bizarro booking. No bet here.
Seth Rollins (-165) vs Randy Orton (+125): This one is 50/50 and there's a lot of factors in play. The big one is if Rollins cashes in he loses here. WWE have also already shown they don't mind beating Rollins. Orton is just back and needs the win. Let's take Orton.
Fatal 4 Way Tag Match: I'm a bit concerned about the injury – however I do think that being from their hometown, the Usos should be prices better than +400. Back The Usos to win.
Andre The Giant Battle Royal: While I want Mizdow to win it, there's so much hype on Sheamus coming back, and rumours that he will be a heel that I think the best ending is Mizdow losing to Sheamus. I'll back Sheamus.
Wrestlemania 31 Betting Picks:
Here is our final picks for this card:
Roman Reigns
Triple H
The Undertaker
Daniel Bryan
Rusev
Randy Orton
The Usos
Andre Battle Royal: Sheamus
You can bet the WWE at http://www.5Dimes.com.
Where To Bet WWE:
These sportsbooks accept Americans.
Note many won't have odds up until 3-4 days before each PPV.
| Rank: | Sportsbook: | How: | Bonus: |
| --- | --- | --- | --- |
| 1 | 5Dimes | "Wrestling" category under "Other Sports". | Best odds, up to $520 free. |
| 2 | Bovada | Click "All Sports" in sidebar then "Wrestling". | $250 Free. |
| | | | |
We recommend
5Dimes
the most due to better odds, and they cover all WWE events. (Bovada usually only have Mania, Rumble although you can click and see)