WWE Wrestlemania 33 Prop Bets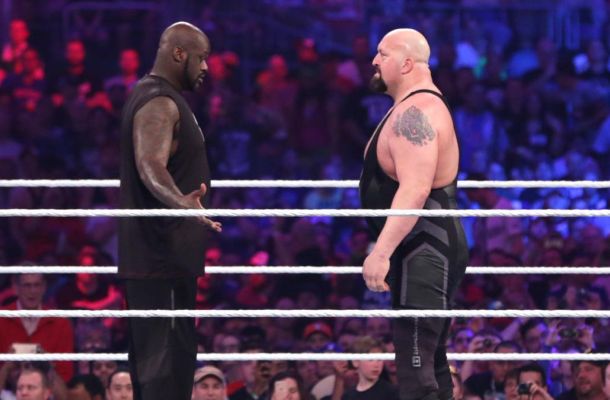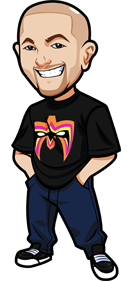 Written By Graeme on March 23, 2017
We're only a couple of weeks away from WWE Wrestlemania 33, and already we're seeing a lot of betting odds pop up for the announced matches.
It's looking to be a 12 match show so far but of course things can change with matches added or removed or combined.
I won't be doing WWE Wrestlemania 33 Betting Tips at this time. I want to wait until after the last RAW and Smackdown taping before doing so – to see how the storylines are going and any last minute hints, as well as wait for all of the betting odds to be up.
However at this time there are some online sportsbooks that offer WWE Wrestlemania 33 Prop Bets – with more being added every day. So what I am going to do in this article is keep a list of WWE Wrestlemania 33 bets you can make listed by the sportsbook – and I'll update it every time there's a new prop bet added.
All of the below online sportsbooks are trustworthy and recommended for betting WWE Wrestlemania 33 Bets.
WWE Betting Props Last Updated: March 31st, 2017.
888 Sports: 888 Sports are offering individual prices as to who will win the Andre Battle Royal. If you're looking to bet Sami Zayn he is 7.50 there. You can also bet who will have the best finishing position for example between Big Show and Sami Zayn or Mojo Rawley and Luke Harper.
You can bet on practically all the matches with different props. How long they will be, as well as how they will finish. Aries vs Neville for example you can bet a submission finish at 2.75.
You can also bet cool match props like will Neville hit the Red Arrow first or will Austin Aries hit the Discus Fivearm.
Then you can bet whether Strowman will interfere in the Undertaker match, and also how long Undertakers entrance will be.
You can bet what weapons will be used in Rollins vs HHH, and whether Shane McMahon will jump from anywhere 10 feet or over.
Easily the best place for WWE Wrestlemania 33 props is 888 Sports.
---
http://www.5Dimes.com: Paddy Powers most popular market at the moment is the In-Ring Appearance market where you can bet on who will make an In-Ring Appearance. At the time of writing some examples are Finn balor at 4/9, Hulk Hogan at 1/2, Rob Van Dam at 15/8, Shaquille O'Neal at 4/1 and Stone Cold Steve Austin at evens odds.
People are being added to it every day and removed as the rumours fly in so be sure to check http://www.5Dimes.com for the most updated list. You can also bet on whether or not John Cena will propose to Nikki Bella.
While not related to Wrestlemania, they also have a special on Daniel Bryan – if he will fight in WWE before end of 2017 or sign for NJPW or ROH before 2018.
http://www.5Dimes.com: While Unibet don't have any specific Wrestlemania 33 bets at this time, they do allow you to bet the Royal Rumble 2018 as well as bet whether or not London, England will host Wrestlemania 34, 35 or 36.
That's it so far. As soon as more WWE Wrestlemania 33 Prop Bets are released I'll list them up above – up until the day of the show!
Where To Bet WWE:
These sportsbooks accept Americans.
Note many won't have odds up until 3-4 days before each PPV.
| Rank: | Sportsbook: | How: | Bonus: |
| --- | --- | --- | --- |
| 1 | 5Dimes | "Wrestling" category under "Other Sports". | Best odds, up to $520 free. |
| 2 | Bovada | Click "All Sports" in sidebar then "Wrestling". | $250 Free. |
| | | | |
We recommend
5Dimes
the most due to better odds, and they cover all WWE events. (Bovada usually only have Mania, Rumble although you can click and see)