WWE Wrestlemania 35 Betting Tips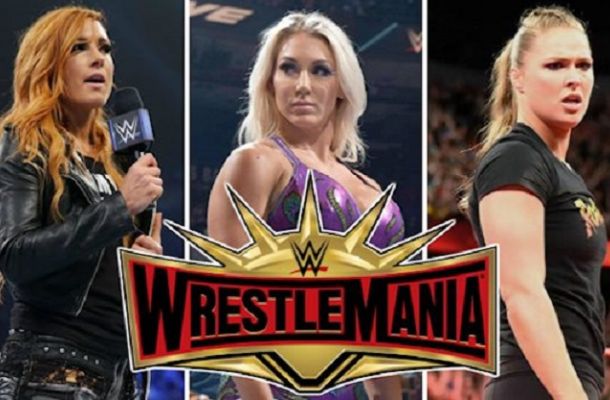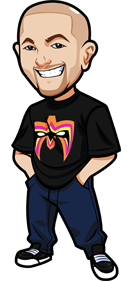 Written By Graeme on April 5, 2019
WWE Wrestlemawnia 35 is upon us.
It should be a good show. A long show no doubt with about 500 matches on the card but the majority of them have a lot of potential in terms of match quality so here is hoping for a great show.
It is one of those Manias where there are a few matches that could headline it so that's always nice. Lot of big matches and with so many matches we have to hope there won't be any downtime.
Let's have a quick look at the latest betting odds that we'll be basing the tips on.
WWE Wrestlemania 35 Betting Odds:
Seth Rollins -150 vs Brock Lesnar +110
Becky Lynch -390 vs Ronda Rousey +400 vs Charlotte Flair +935
Buddy Murphy -150 vs Tony Nese +150
Triple H -300 vs Batista +220
Kurt Angle -165 vs Baron Corbin +125
The Miz -320 vs Shane McMahon +240
Randy Orton -160 vs AJ Styles +120
Mens Battle Royal: Sttrowman favourite at -140. Field +100.
Samoa Joe -260 vs Rey Mysterio JR +180
Finn Balor -900 vs Bobby Lashley +500
Roman Reigns -350 vs Drew McIntyre +250
Boss N Hug -260 vs The Iiconics +320 vs Nia/Tamina +950 vs The Divas of Doom +1300
Kofi Kingston -335 vs Daniel Bryan +245
Womens Battle Royal: Lacey Evans favourite at -115. Field -125.
The Usos -200 vs Richochet/Black +320 vs The Bar +725 vs Nakamura/Rusev +800
Heres where to bet Wrestlemania depending on your country…
USA: 5Dimes
Everywhere Else: 888 Sports
Rather than analyze every match I am just going to list what ones I am betting.
Tony Nese to Win: A very small bet on Tony simply because he's a NY local. Not that this crowd will really care about that but I think that's enough to warrant a small bet on him at this price. I'm doing a 1/4u bet on Tony Nese.
Baron Corbin to win: I think there's a good chance Kurt wins or something changes about this match. However the tradition here would be Kurt losing and putting over Corbin. I think that makes sense and that Kurt would probably fight for that. ½u on Baron Corbin
Womens Tag Match – The Field. I'm going with The Field over Boss n Hug at +180 odds. Just one of those matches where I can see an upset happen. Everyone thought Nia and Tamina would win the titles at the Elimination Chamber but I think they could win them here.
Brock to win: This time last year we were going through the same thing – Brock was going to UFC in the Summer apparently and would lose. And he didn't. There are enough questions here to bet on Brock in my opinion. Like who does Seth feud with next? Are all the titles really going to change? Its worth a 1/4u bet on Brock to win.
Womens Battle Royal: Going with a 1/4u bet on the Field vs Lacey.
Mens Battle Royal: 1/2u on The Field vs Strowman. Have to wonder if the SNL guys eliminate him or whatever.
That's it. Very tempting to go with Becky to lose – but it feels like they have booked her in the Bryan storyline and we all know how that worked out – him winning at Mania.
Reminder you can bet Wrestlemania 35 at the below:
USA: 5Dimes
Everywhere Else: 888 Sports
Where To Bet WWE:
These sportsbooks accept Americans.
Note many won't have odds up until 3-4 days before each PPV.
| Rank: | Sportsbook: | How: | Bonus: |
| --- | --- | --- | --- |
| 1 | 5Dimes | "Wrestling" category under "Other Sports". | Best odds, up to $520 free. |
| 2 | Bovada | Click "All Sports" in sidebar then "Wrestling". | $250 Free. |
| | | | |
We recommend
5Dimes
the most due to better odds, and they cover all WWE events. (Bovada usually only have Mania, Rumble although you can click and see)