WWE Wrestlemania 36 Betting Tips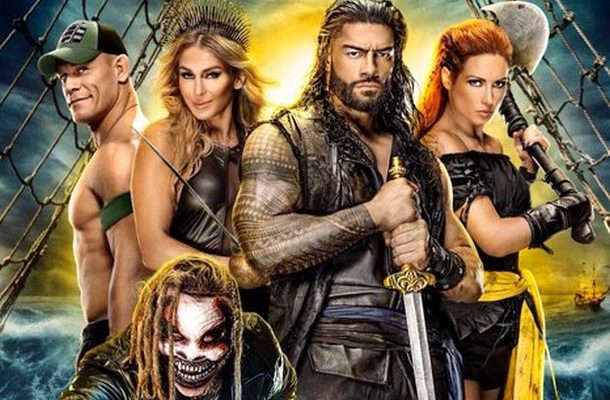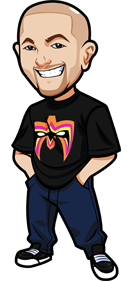 Written By Graeme on March 31, 2020
Welcome to the Wrestlemania 36 Betting Tips.
What a crazy month it has been but regardless of everything, the WWE have still managed to forge on and will be running WWE Wrestlemania.
It will be held over two nights. Something people have been begging for years. Me included. I attended most Wrestlemanias and after Mania 34, I swore it was the last time. Just too long a show. For Wrestlemania 35 I got together with my Wrestlemania crew in Milwaukee instead where we ordered the various independent events online, rented an airbnb for the weekend and just drank and ate and had a blast.
Well – except for Mania 35. My gosh we were happy we didn't attend that. Just so freaking long and by the end of it we were all just begging for the night to end.
So we have it going over two nights now. I already went into detail about the show over at BetWrestlingPodcast.com and I hope many of you check that out. We appreciate all listeners to the show and I strongly recommend it as it's good to get two separate opinions.
With that let's get on with the Wrestlemania 36 Betting Tips.
Where To Bet WWE Wrestlemania 36
Due to licensing laws, UK sportsbooks will not allow you to bet on pre-recorded events.
For betting on WWE Wrestlemania 36, you can only bet it at BetOnline. They're an awesome sportsbook with the best wrestling odds though so that's a good thing. They also have various prop bets such as if Trump will tweet about Wrestlemania.
Wrestlemania 36 Betting Odds:
Aleister Black (-475) vs Bobby Lashley (+300)
Otis (-160) vs Dolph Ziggler (+120)
Edge (-400) vs Randy Orton (+250)
Elias (-120) vs King Corbin (-120)
Sami Zayn (-200) vs Daniel Bryan (+150)
Sasha Banks (100) vs Bayley (+125) vs Lacey Evans (+400) vs Naomi (+650) vs Tamina (+3300)
The Miz/John Morrison (+100) vs The Usos (+125) vs The New Day (+300)
Shayna Baszler (-180) vs Becky Lynch (+140)
Drew McIntyre (-350) vs Brock Lesnar (+225)
Rhea Ripley (-175) vs Charlotte Flair (+135)
Kevin Owens (-200) vs Seth Rollins (+150)
The Fiend (-500) vs John Cena (+300)
The Undertaker (-400) vs AJ Styles (+250)
All odds are taken from BetOnline.
Wrestlemania 36 Betting Tips & Analysis:
Rather than analyze every match, due to the quantity of matches I will just tell you what I am betting on. I should note with the current situation in the world, and the whole empty arena aspect, that you should generally throw the form book out the window.
I'm taking this from a more casual betting perspective and betting it with my lowest unit sizing of 1/4u per bet. This is more a casual sort of thing just for the fun of it as opposed to my usual betting. The only real bet I am making that will be part of the stats is 1u on Charlotte to win. The rest are just generally for fun.
Dolph Ziggler to Win: I'm just thinking about the way WWE often books this sort of thing. It'd be nice for the face to win and get the girl and boy I hope that's the case. However the way WWE is I can see them doubling down on Ziggler here. They seem to want to continue to push him and figure this will maybe get him heel heat. I really hope that's not the case though.
King Corbin to Win: Elias is one of those guys that has the gimmick so wins and losses legitimately don't matter for him. He's got a great gimmick outside of the ring but inside of the ring he is very dull. Corbin is always booked strongly and I see him going over here.
Naomi to Win: Big underdog at +650 but she has returned and has the DQ win over Bayley and a win over Carmella. They always mess up with her but I think there is a slight chance she can get the win here.
Shayna Baszler to Win: They did exactly what I said they should at Elimination Chamber and I expect them to do the same here. Nice dominant win for Shayna. Set up that Ronda feud. Although I guess Ronda could feud with Becky after last years Wrestlemania. This is one where I tipped it on the podcast then when I saw on RAW they replayed the Mania match with Ronda and Becky, I decided they might not go through with it. So this is more a podcast bet that I am regretting a wee bit. However didn't want to confuse people who listened to the podcast so listing it here.
Brock Lesnar to Win: I can see Vince sticking with the status quo here. Bit weird for Drew to get the win in an empty arena etc. Worth a bet on Brock.
Charlotte Flair to Win: The "Charlotte Rule" that won me that bet at WM34 against Asuka comes into effect here. Plus NXT need a boost and having Charlotte as champion feels like that sort of boost. It's a bit weird picturing Charlotte in NXT these days but I could see it working as a temporary affair. This is one match where I am actually going with a full unit bet personally.
Seth Rollins to Win: Is it just me or does Owens and the stunner deal suck? I know I am not a fan of it. Anyway Seth has gotten over strong with the Monday Night Messiah gimmick and I feel WWE need stronger heels at the top of the card right now. Plus if Drew does win that's a solid feud.
Feel Good Bets:
I thought to myself hey this is a shitty time, why not have a couple of feel good bets for people to cheer? These are not ones I think will win but am going to bet anyway based on the fact that they want to please the fans.
Daniel Bryan to win: I mean come on it's Bryan. I hope they give him and Sami like 30 minutes and have us all chanting YES in our living rooms at the end.
The New Day to win: Everyone loves the New Day. Especially kids. Good little feel good moment for them to win.
John Cena to win: I mean if one retired legend can come back and defeat The Fiend why not everyones favourite hero?
Bet Wrestlemania 36 at BetOnline
Where To Bet WWE:
These sportsbooks accept Americans.
Note many won't have odds up until 3-4 days before each PPV.
| Rank: | Sportsbook: | How: | Bonus: |
| --- | --- | --- | --- |
| 1 | 5Dimes | "Wrestling" category under "Other Sports". | Best odds, up to $520 free. |
| 2 | Bovada | Click "All Sports" in sidebar then "Wrestling". | $250 Free. |
| | | | |
We recommend
5Dimes
the most due to better odds, and they cover all WWE events. (Bovada usually only have Mania, Rumble although you can click and see)