Top 10 WWE Betting Upsets in 2014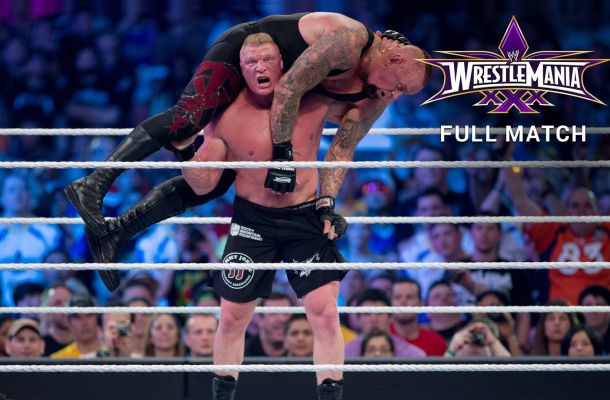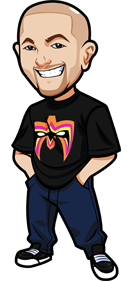 Written By Graeme on February 28, 2019
You want to make money betting on WWE? You have to find the upsets. The favorites on WWE bets are often huge moneylines that offer little to no advantage in betting on them.
Today, we're going to take a look back at 2014 and some of the biggest betting upsets in the world of WWE, including the BIGGEST betting upset in wrestling history. One that we are unlikely to see repeated.
2014 was a big year in upsets as I found nearly 20 underdogs getting wins in WWE pay-per-views for the year. Of course, some of them were bigger than others and those are the ones that we are going to focus on here.
Notable Mentions:
The Usos twice appear on the list below, but they actually had another match that fell just short of the top ten in 2014. At Money in the Bank they were against Luke Harper and Erick Rowan, and they pulled the upset. Bettors had the Usos +260 at Money in the Bank.
#10: The Usos (+280) at Battleground
Turns out the Usos are a pretty good tag team. One month after pulling the upset on Harper and Rowan, they faced them again here as underdogs and once again pulled the upset. A lot of people were high on Harper and Rowan at the time, but the Usos just proved to be too much for them.
Tied – #7: Seth Rollins +400 at Hell in a Cell
Seth Rollins was in a Hell in a Cell match against his former Shield brother Dean Ambrose in this one. The two had been feuding for months and many expected this one to be the blowoff match that finally saw Ambrose get the win against the man who broke up the Shield. Alas, that was not meant to be and Rollins ended up having the much better year.
Tied – #7: AJ Lee (+400) at Night of Champions
Paige was the champion heading into this event and she had a three-way match between Brie Bella and AJ Lee for this. Paige was a big favorite while both Brie and AJ were +400 underdogs. Paige had won all the matches against AJ up until this point and it didn't feel at the time like she was going to hold the title again.
Tied – #7: The Usos (+400) at TLC
The team of The Miz and Damien Sandow (MizDow) won the titles just one month before at Survivor Series and many expected them to hold on to the titles here. Of course, based on some of the earlier results of this year it should've been known by then that you don't bet against the Usos. They get it done on the big stage.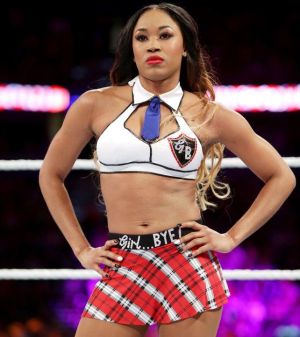 #6: Cameron (+450) at Battleground
At best, I would call this a failed experiment and if I had to guess WWE would like a take back on this.
The former Funkadactyls broke up and this was their big match against each other and it was a big old dud, considered one of the worst matches of the year.
Naomi got the loss here, but went on to have the much better and much longer career in WWE.
Cameron took a hiatus from WWE TV, featured on NXT for a while but was released in May 2016.
Tied – #4: The Miz +500 at Night of Champions
At the preceding pay-per-view, SummerSlam 2014, Dolph Ziggler beat The Miz to win the Intercontinental title. This was the rematch between the two and many thought Ziggler would win en route to a longer reign with the title. They were wrong.
The Miz has always been a good bet on WWE pay-per-view events and this match was no different.
Tied – #4: John Cena (+500) at Night of Champions
Night of Champions was the event to bet underdogs in 2014. Four matches including the ones above and Sheamus +210 won as underdogs at this show.
This one was quite the upset as Lesnar was a huge favorite here and John Cena got the win by DQ. It was a huge year for Lesnar in WWE and this was the only real loss he had, but he looked like a killer in doing it. Cena was a nice bet here, but not a smart one that many people made.
#3: Chris Jericho (+600) at Battleground
Jericho faced Bray Wyatt and this one seemed like a surefire Wyatt win. Jericho was on one of his short-term WWE runs while Wyatt was on the ascension, fresh off a WrestleMania match with John Cena. It truly seemed like Jericho was just going to be fodder for the up and coming Wyatt.
Instead, Jericho managed to pull the upset after Luke Harper and Erick Rowan were ejected from ringside.
#2: The Field (+750) at WrestleMania 30
WrestleMania 30 saw the first Andre the Giant Battle Royale and there were odds on a ton of wrestlers. Many wrestlers were built up on TV as having a chance to win this one, wrestlers such as The Big Show, but in the end it turned out to be a wrestler that wasn't even advertised for the match that won as Cesaro eliminated Show last to win it. He wasn't listed on the odds at many of the major sites and "The Field" won at +750.
Sportsbooks smartened up a bit in the years to come, but for the first one some bettors got paid big.
#1: Brock Lesnar (+1100) at WrestleMania 30
Does this one need any explanation? The Undertaker was 21-0 at WrestleMania heading into this one and The Streak was just as big of a part of the allure of WrestleMania as anything. Breaking the streak was unthinkable and a lot of people didn't believe it was possible. It was and some lucky bettors got paid.
Where To Bet WWE:
These sportsbooks accept Americans.
Note many won't have odds up until 3-4 days before each PPV.
| Rank: | Sportsbook: | How: | Bonus: |
| --- | --- | --- | --- |
| 1 | 5Dimes | "Wrestling" category under "Other Sports". | Best odds, up to $520 free. |
| 2 | Bovada | Click "All Sports" in sidebar then "Wrestling". | $250 Free. |
| | | | |
We recommend
5Dimes
the most due to better odds, and they cover all WWE events. (Bovada usually only have Mania, Rumble although you can click and see)