Top 10 WWE Betting Upsets in 2015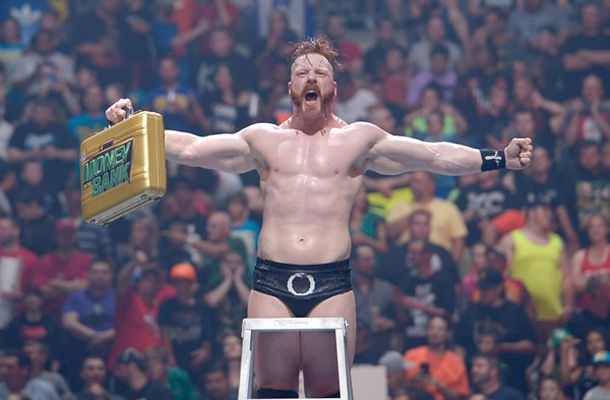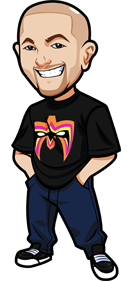 Written By Graeme on April 13, 2019
If you want to make money betting on WWE, you have to find the upsets. The favorites on WWE bets are often huge moneylines that offer little to no advantage in betting on them and they come through quite often. The underdogs are rare, but when they come through they can pay big.
Today, we're going to look back at some of the biggest betting upsets in WWE in 2015. There are always some major upsets each year in WWE and this year is no different.
Let's take a look at some of the biggest upsets in WWE in 2015.
Notable mentions:
Dolph Ziggler beat Sheamus in a Kiss Me Arse match and Sheamus was meant to, well, you know after the match. Honestly, the less said the better here. Ziggler +175 was a nice bet considering the stipulation.
The Andre the Giant Battle Royale at Wrestlemania is always a crap shoot so it's hard to really call this one an "upset". That said, you could have made some good money betting on The Big Show +1200 to win this match at Wrestlemania 31.
Tied – #10: The New Day +180 at Hell in a Cell
This was a big match against the Dudley Boyz and many people thought that WWE was going to go with the nostalgia route here, but 2015 belonged to the New Day and this was just another notch in their belt.
Tied – #10: The Bella Twins (+180) at Royal Rumble
Paige was one of the top stars of the women's division and her teaming with Natalya to face the Bella Twins felt like a good place for her good run to continue. Nikki Bella was having none of that though and got the win here. This match definitely had some Total Divas crossover.
#9 – Nikki Bella (+190) at Elimination Chamber
Nikki Bella really had a great year in 2015. This match was a three-way between her, Paige and Naomi and many expected her to drop the title here as she didn't need to be pinned to lose it. Instead, she hit Naomi with the Rack Attack to win it.
Tied – #7: Dean Ambrose (+200) at TLC
Dean Ambrose was facing Kevin Owens for the Intercontinental title at this event and the sportsbooks expected Owens to retain here. Owens debuted over the summer and had rarely lost up until this point, but the former Shield member was able to win the match and the title here.
Tied – #7: Wade Barrett (+200) at Fastlane
Wade Barrett was a pretty big underdog against Dean Ambrose as no one expected him to retain the Intercontinental title here. Well, he did retain it as he won this match by disqualification when Dean Ambrose refused to stop attacking him after the referee's five count. A bad way to lose a bet like this, but a nice value when you're on the right side of it.
#6: Prime Time Players (+300) at Money in the Bank
2015 was very much the New Day's year, but for whatever reason the Prime Time Players had their number. Most expected the New Day to retain here, but the Prime Time Players pulled the major upset when Titus O'Neill pinned Xavier Woods.
Tied – #4: Triple H (+400) at Wrestlemania
Never bit against Triple H or WWE. The King of Kings faced Sting here in Sting's first ever match in a WWE ring. It seems silly to think that now that a WCW guy would actually beat Triple H. This match featured tons of nostalgia with run-ins by DX and the nWo, and once that happened you had to know that Triple H representing WWE will win.
Tied – #4: The Big Show (+400) at Money in the Bank
Big Show was an underdog here as not many expected him to win the Intercontinental title – and he didn't, but he did win the match as this one ended by DQ. Like I said earlier, this is no fun to lose one like this but great win you're on the winning side.
#3: Dean Ambrose (+500) at Elimination Chamber
Another bad disqualification finish that caused a big underdog to win, kind of a theme with 2015. Ambrose faced his former Shield teammate Seth Rollins for the WWE title here and few expected him to win the title at a secondary show like this. He didn't, but Rollins using the referee as a shield caused him to be disqualified and for those Ambrose bets to pay off.
#2 Ryback (+900) at Elimination Chamber
This was an Elimination Chamber match for the vacant Intercontinental title and this felt like a classic case of WWE redirection. Sheamus was considered a heavy favorite heading into this while a strong case could be made for the recently crowned King of the Ring, Wade Barrett. Few saw Ryback coming, but those who did got paid off nicely here.
#1: Sheamus (+1300) at Money in the Bank
The Money in the Bank briefcase often decides the next WWE champion and heading into this match there was one man that everyone thought would win: Roman Reigns. His former Shield teammates were facing off in a championship match that night and many even expected him to cash-in the same night.
That didn't turn out to be in the cards and Sheamus was considered one the most unlikely wrestlers to win this one by odds makers.
Where To Bet WWE:
These sportsbooks accept Americans.
Note many won't have odds up until 3-4 days before each PPV.
| Rank: | Sportsbook: | How: | Bonus: |
| --- | --- | --- | --- |
| 1 | 5Dimes | "Wrestling" category under "Other Sports". | Best odds, up to $520 free. |
| 2 | Bovada | Click "All Sports" in sidebar then "Wrestling". | $250 Free. |
| | | | |
We recommend
5Dimes
the most due to better odds, and they cover all WWE events. (Bovada usually only have Mania, Rumble although you can click and see)