Top 10 WWE Betting Upsets in 2017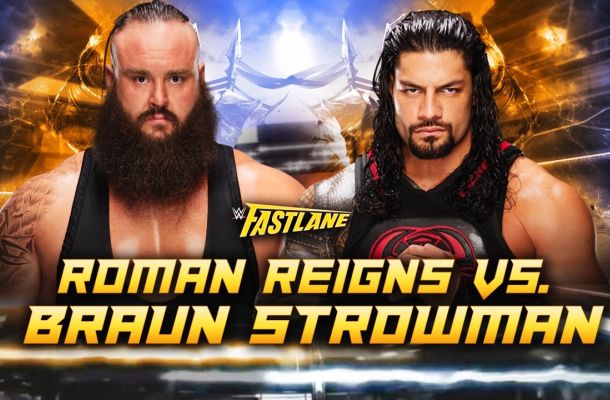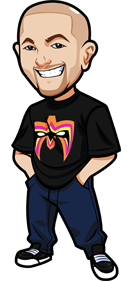 Written By Graeme on July 29, 2019
The year of 2017 was a crazy one in WWE as it was the peak of the brand split and there were much more shows because of this. There were sixteen major pay-per-view/WWE Network events in 2017. This led to a lot more people seeing screen time and getting opportunities for big matches than in year's past.
That added television exposure for certain talents led to some big upsets as well. 2017 was the year of Jinder Mahal and his never-ending title reign as well as the year that the women's revolution solidified its place in the WWE hierarchy.
It was also the year of Roman Reigns as he beat both The Undertaker and John Cena. Despite that, he's involved in the big upset of the year and there is an interesting story behind that one.
Let's take a look at the ten biggest betting upsets of WWE in 2017.
#10 – Mojo Rawley +320 at WrestleMania 33
Once again, the Andre the Giant Battle Royale provides a great betting upset. The favorite of this one was Braun Strowman who had been getting a big push leading up to this and would continue to throughout the rest of the year. It seemed likely he would win here to keep him strong on the biggest event of the eyar and he was a -460 favorite against the Field +320.
Instead, WWE had Mojo Rawley's real life friend and Patriots star Gronk show up and help him out here which took precedence over Strowman. When in doubt, always bet on mainstream publicity. Early odds on betting Mojo to win outright were +3000, but most people simply took the field against Braun.
#9 – Jinder Mahal +325 at SummerSlam
To this point, Jinder Mahal had won the title and had numerous defenses with the Singh brothers doing his dirty work. Every time it looked like he might lose, something would happen and Jinder would manage to retain the title. Everyone was thinking that Jinder's time would come to an end here at one of the WWE's biggest events of the year here with a loss to upstart Shinsuke Nakamura. Nope, the Jinder experiment continued and the Singh brothers interference led to another Mahal win.
#8 – Chris Jericho +350 at Payback
This was classic WWE swerving for the sake of swerving. Everyone at this point knew that Jericho's run with WWE was coming to an end as he was set to tour with his band. He had the feud with Kevin Owens and lost to him at WrestleMania. This was the rematch and many expected it to be Jericho's last for the company. Instead, Jericho grabbed the win and won the United States title from Owens.
Two nights later on Smackdown, Owens won the title back and attacked Jericho which lead to him being written off television. A swerve for the sake of a swerve.
#7 – Dolph Ziggler +400 at Clash of Champions
Baron Corbin was the United States champion heading into this match against Dolph Ziggler and Bobby Roode. Nobody thought that Corbin was going to lose the title here as he entered as a -600 favorite against the field at +400. Yes, Ziggler and Roode combined were that big of underdogs.
This was another one that in hindsight doesn't make sense. The next episode of SmackDown saw Ziggler drop the title in the ring, proclaiming that the WWE Universe didn't deserve him. He then went on hiatus and was stripped of the title, leading to a tournament to crown a new champion. That tournament was won by… Bobby Roode. Okay.
#6 – Bray Wyatt +400 at Great Balls of Fire
Despite their relatively equal standings in the company, Seth Rollins was a huge favorite here at -700. Bray Wyatt got the win here, but that was about it for this storyline.
#5 – Bayley +500 at Fastlane
Leading into this match, Charlotte Flair was a huge favorite at -900. Charlotte had never lost a singles match on pay-per-view and looked to continue that streak leading up to WrestleMania as the next big show. Instead, Bayley got the clean victory and ended the streak.
#4 – Sasha Banks +600 at Great Balls of Fire
Sasha Banks was facing Alexa Bliss for the Raw Women's championship here and nobody could picture Alexa Bliss dropping the title here. She had won the title not all that long ago and Great Balls of Fire was not exactly a marquee show.
Well, there are ways to win matches without winning the title and that's exactly what happened here as Sasha won this one by countout.
#3 – Dean Ambrose +630 at WrestleMania 33
Nobody remembers this one, but it definitely happened. Dean Ambrose was a big underdog here on the pre-show of WrestleMania against Baron Corbin. He was defending the Intercontinental title and conventional wisdom saw Corbin beating the established guy on the biggest show of the year.
Instead, this match was buried on the pre-show in a spot where the babyface wins. It's not exactly a big win on a big stage if it's on the pre-show and Ambrose was able to retain and keep the crowd excited.
#2 – Sasha Banks +700 at Fastlane
Sasha Banks was facing Nia Jax here in the last big show before WrestleMania. Nia had recently debuted and had been very dominant and looked to be getting the "monster" push because of her size and look compared to wrestlers like Banks. When you consider that WrestleMania was a month away, conventional wisdom would lead one to believe that Jax would remained undefeated and head to WrestleMania for a big match against whoever the champion was.
Nope. Sasha Banks pinned her clean in the middle of the ring for the major upset.
#1 – Roman Reigns +1000 at Fastlane
What was going on at Fastlane? Three of the top ten came from this event and the story here seems to be one of line movement. Roman Reigns opened as a slight favorite at -150 here until some big action came in on Braun Strowman that shifted the odds.
Braun Strowman ended up at -2000 to win this one. Roman Reigns was rumored to face The Undertaker at WrestleMania and many thought this meant it was locked in that The Undertaker would interfere here. That was not the case and Roman got the win.
At the time, many thought that this big money on Strowman meant that someone with inside information was making a large bet and shifting the line. Whether they had bad info or plans changed, Roman Reigns bettors made off well here. For the record, we tipped Roman.
Where To Bet WWE:
These sportsbooks accept Americans.
Note many won't have odds up until 3-4 days before each PPV.
| Rank: | Sportsbook: | How: | Bonus: |
| --- | --- | --- | --- |
| 1 | 5Dimes | "Wrestling" category under "Other Sports". | Best odds, up to $520 free. |
| 2 | Bovada | Click "All Sports" in sidebar then "Wrestling". | $250 Free. |
| | | | |
We recommend
5Dimes
the most due to better odds, and they cover all WWE events. (Bovada usually only have Mania, Rumble although you can click and see)