Top 10 WWE Betting Upsets in 2018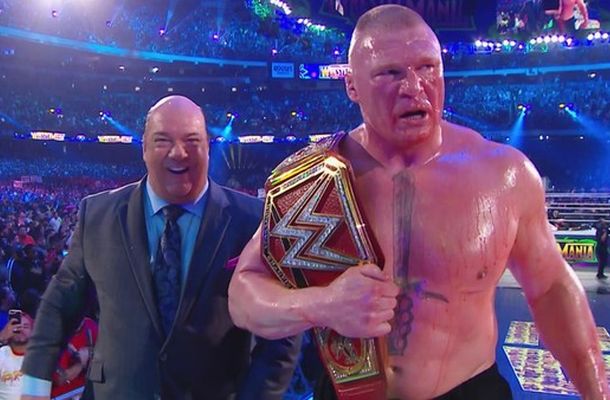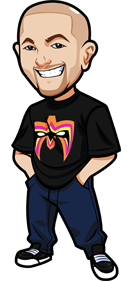 Written By Graeme on August 17, 2019
Our look back at the best upsets of the calendar year in WWE now heads to 2018. This was a very weird year for betting WWE as some events were so chalk that they didn't even have an upset on the card. While others, like WrestleMania 34, had them up and down the card.
2018 was a great year for women's wrestling in WWE and women's matches take up half of the spots in the top ten. Charlotte Flair appears twice on this list and was one of the best bets of the year.
It was a nice year for upsets. Let's take a look at the top ten biggest upsets in 2018 WWE.
#10 – Asuka (+215) at Tables, Ladders and Chairs
Asuka came into this match as a big underdog as she faced off in a TLC match with Charlotte Flair, the most decorated woman in WWE history, and Becky Lynch, the hottest star in the company. That said, her inclusion should've been a red flag that WWE was thinking of a change and the fact that you could lose this one without being pinned made it even easier for that result.
#9 – Randy Orton (+220) at Fastlane
Randy Orton received a United States title shot at champion Bobby Roode here while in the midst of a feud with Jinder Mahal. These odds seem to have been influenced a bit as many expected there to be interference from Mahal to affect the outcome.
That said, we should've all seen this one coming. Randy Orton had won every title in the company except for the United States title and it was hard to see a star of his caliber losing to Bobby Roode of all people.
#8 Charlotte Flair (+235) at SummerSlam
SummerSlam had a three-way match for the Smackdown Women's championship between Carmella, Becky Lynch, and Charlotte Flair. Carmella had won the title a few months before by cashing in the Money in the Bank on Charlotte, but her title reign was mostly a failure with way too much James Ellsworth involvement. Despite that, Carmella was the early favorite here.
Here's the thing though, Charlotte is always a fantastic bet on big WWE events and this was no different. She was the biggest underdog heading into this match and she ended up winning. After the match, Becky Lynch turned against her which started her trajectory to becoming The Man and the biggest star in the company.
#7 – Shayna Baszler (+255) at Evolution
Evolution was a celebration of all things women's wrestling and a lot of people thought that this event was going to be all about happy endings. One happy ending people were expecting was for Kairi Sane to win the blowoff match in her feud with Baszler. Nope. Baszler got the submission victory and continued her reign as one of the most dominant champions in NXT history.
#6 – Alexa Bliss (+290) at Money in the Bank
The Money in the Bank match is always a great place to make money as the odds are typically great on all of the competitors. Alexa Bliss was one such competitor. Not only did she win this one, but she cashed in the briefcase on the same night to become WWE Raw Women's champion once again.
#5 – The Miz & Maryse (+305) at Hell in a Cell
The feud between Daniel Bryan and The Miz escalated into their love lives here as both men teamed with their wives to face each other. Bryan's popularity combined with the Total Divas crossover and Bryan's loss the previous month at SummerSlam made this feel like the Danielson family was getting the win here.
What they didn't account for is just how AWESOME The Miz and Maryse are together and the fact that they too have a reality show of their own.
#4 – Braun Strowman (+350) at Money in the Bank
These odds were crazy at the time and they are crazy now. The Miz was the favorite at -155 which seems laughable. Braun Strowman was built up as the favorite leading up to this match and looked like he could singlehandedly beat everyone in the match. Then the match happened and he… singlehandedly beat everyone in the match to become Monster in the Bank.
#3 – Finn Balor (+375) at Tables, Ladders and Chairs
Drew McIntyre had recently made his return to WWE and was in the midst of a monster push. He was big, strong, good looking, and hardly looked bad in matches. So, of course he lost to Finn Balor here.
At the time we said there was no value in this match because of McIntyre's dominance. What we failed to consider is that the WWE loves the 50/50 booking and they love to have someone win when everyone thinks they should lose. Even when it makes no sense. This made no sense.
#2 – Charlotte Flair (+425) at WrestleMania 34
Our top two upsets come from the biggest show of the year, WrestleMania. This has been a show that for years has the Royal Rumble winner taking on the champion. That often leads to a title change, but both title matches featuring Royal Rumble saw the Rumble winner lose.
This match had the undefeated Asuka taking on Charlotte Flair. It seemed like the perfect time for Asuka's story to come to an end with a win over a dominant champ, and a new star in the women's division to take her place. Nope.
Charlotte got the clean win and kept her title. Then two nights later lost that title to a Money in the Bank briefcase cash-in by Carmella. We're still trying to figure out what the point of all this was.
#1 – Brock Lesnar (+550) at WrestleMania 34
Speaking of results that made little sense, this one.
Brock Lesnar had been the champion since the last WrestleMania with very few title defenses along the way. The story had been, had always been, that one day Roman Reigns would finally defeat him. A lot of the crowd didn't really like this, but that doesn't mean it wasn't the right thing to do.
Well, Roman lost in the biggest upset of the year in a match that was really dumped on by the crowd. Making matters even stranger is that they had a rematch the next month that Roman lost and then Roman got another rematch at SummerSlam where he finally won the title.
Where To Bet WWE:
These sportsbooks accept Americans.
Note many won't have odds up until 3-4 days before each PPV.
| Rank: | Sportsbook: | How: | Bonus: |
| --- | --- | --- | --- |
| 1 | 5Dimes | "Wrestling" category under "Other Sports". | Best odds, up to $520 free. |
| 2 | Bovada | Click "All Sports" in sidebar then "Wrestling". | $250 Free. |
| | | | |
We recommend
5Dimes
the most due to better odds, and they cover all WWE events. (Bovada usually only have Mania, Rumble although you can click and see)