Top 10 WWE Betting Upsets in 2016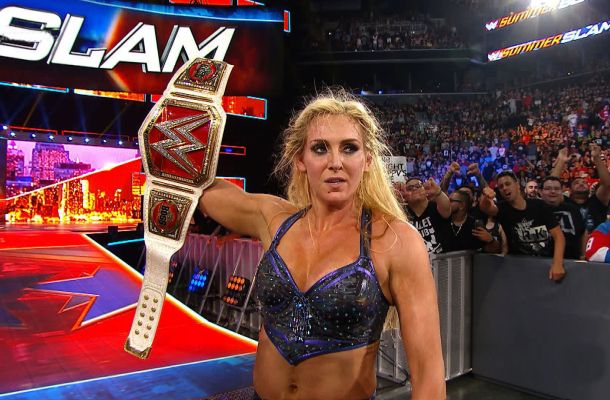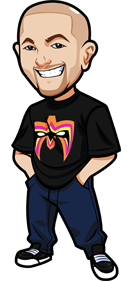 Written By Graeme on June 17, 2019
The year of 2016 in WWE was a great year for upsets. We had the biggest upset that we have on record and a ton of other exciting ones that didn't even make the cut.
This was the year that Goldberg made his shocking return to the ring and beat Brock Lesnar for the title. He was a +210 underdog in that match, a match that didn't even make the top ten!
Beat John Cena was AJ Styles' motto in 2016 and at Summerslam he entered as a +160 underdog. Well, he beat John Cena on that night and got a big upset win. That was only the 17th biggest upset of the year.
There were a ton of great betting upsets in 2016, but these below were the top ten.
#10 – Charlotte (+240) at Hell in a Cell
Charlotte and Sasha Banks engaged in a war that ended up putting women's wrestling on the map in a big way in 2016. The company talked up the women's revolution a lot in 2016, but it was the quality of matches that these two had that really put it there.
The two women had been trading the title back and forth, and this was supposed to be the big blow-off. At Hell in a Cell, in Hell in a Cell, in the first ever women's main event of a WWE show. Charlotte Flair was yet to use on a pay-per-view show and Sasha Banks was yet to have a successful defense of her title and this seemed like a great time for both of those streaks to be broken. Nope. Charlotte wins.
#9 – Brian Kendrick (+250) at Survivor Series
Brian Kendrick was having a run as the heel champion and this seemed like the place that he would lose the title. Kalisto had a good name in WWE at this point and him taking over the 205 Live division seemed like a solid plan. WWE had other plans though and this one finished with a disqualification ending.
#8 – Seth Rollins (+250) at Money in the Bank
Seth Rollins was facing off with his former Shield mate Roman Reigns in this one in a match that had a lot less impact than you would expect it to have. Rollins had just returned from injury and was getting cheers from the crowd, despite being portrayed as a heel. He never lost his title in the ring due to that injury and this was his return.
He ended up grabbing the big upset win, but his title reign would last just minutes as Dean Ambrose, the Money in the Bank brieface winner at +225, would cash-in after the match and take the title.
#7 – Dolph Ziggler (+300) at Payback
Baron Corbin made his WWE main roster debut at Wrestlemania, winning the Andre the Giant battle royale. Many people thought he was in for a large push following that and had the perfect opponent in Dolph Ziggler to grab a win to solidify his spot on the roster. Nope.
#6 – Kalisto (+315) at Royal Rumble
The United States champion at this time was the heel Alberto Del Rio. John Cena introduced Kalisto as a special opponent for Del Rio on Raw which led to a non-title win for Kalisto. That set up this match and many people expected the classic WWE 50/50 booking to strike again. Kalisto defied those odds though and was crowned the new United States champion.
#5 – Ryback, Big Show & Kane (+450) at Fastlane
These three big men were taking on the Wyatt Family at Fastlane. The Wyatt Family was still a hot act and the trio was pretty dominant when together. It seemed like a sure win for the Family as these three, for better or worse, had their best days behind them. Ryback had other ideas though as he Shellshocked Luke Harper for the win.
#4 – Bray Wyatt (+500) at Backlash
This is kind of a cheap one. Early in the event, Bray Wyatt attacked Randy Orton and he was unable to compete. The official results list this as a forfeit win for Bray Wyatt.
At the event, Wyatt was then put into a match with Kane which he then… lost. WWE, everybody.
#3 – Chris Jericho & Kevin Owens (+550) at Summerslam
Looking back on these odds, it really makes no sense. Enzo and Big Cass were over 10-to-1 favorites over Kevin Owens and Chris Jericho? That seems insane, but that was definitely the case at the time. Maybe it's just because these two men are known for turning their back on partners and friends. Whatever the reason, Jericho and Owens got the win here and began a long-term partnership that would end like all of their other relationships.
#2 – Charlotte (+700) at SummerSlam
The classic story between these two continued here where Sasha Banks won the title on Raw and then they had a rematch on the pay-per-view. As always in this feud, Charlotte won and continued her long undefeated streak on the big events. WWE's marquee event was not a great night for who the fans wanted to see win.
#1 – Zack Ryder (+3300) at Wrestlemania 32
The biggest upset in Wrestlemania history is also the biggest upset in all of 2016. This was part of the ladder match that stole the show at Wrestlemania with seven competitors. Ryder had the worst odds of all the competitors and this seemed like a way to get a big Wrestlemania moment for Sami Zayn or Kevin Owens. Instead, WWE pulled a fast one and went with the unexpected as Zack Ryder got his big Wrestlemania moment.
It wouldn't last long though as he lost the title the very next night on Raw and saw his place on the card fall back into obscurity. He'll always have that one night though.
Where To Bet WWE:
These sportsbooks accept Americans.
Note many won't have odds up until 3-4 days before each PPV.
| Rank: | Sportsbook: | How: | Bonus: |
| --- | --- | --- | --- |
| 1 | 5Dimes | "Wrestling" category under "Other Sports". | Best odds, up to $520 free. |
| 2 | Bovada | Click "All Sports" in sidebar then "Wrestling". | $250 Free. |
| | | | |
We recommend
5Dimes
the most due to better odds, and they cover all WWE events. (Bovada usually only have Mania, Rumble although you can click and see)